Yemen's Exiled Government Accepts UN Peace Proposal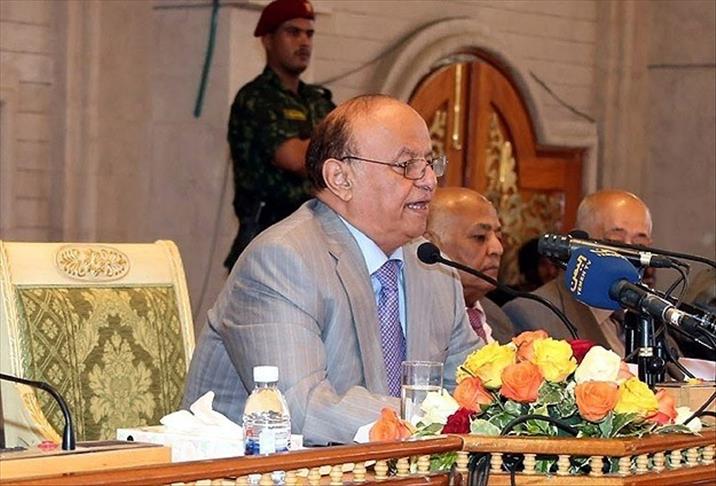 Riyadh, 27 Syawwal 1437/1 August 2016  (MINA)  – Yemen's exiled government says it has accepted a peace deal proposed by the UN that calls on Houthi rebels – who control large swaths of the country – to concede power after more than 14 months of war.
The announcement came on Sunday (31 July) after a high-level meeting in Riyadh chaired by Yemen's President Abd-Rabbu Mansour Hadi, Aljazeera reported.
The meeting approved a draft agreement by the United Nations that called on the Houthis to withdraw from the Yemeni capital Sanaa, as well as the cities of Taiz and Hodeida, which would pave the way for a comprehensive political dialogue to start 45 days after the signing of the agreement.
The deal would abolish a supreme political council set up by the Houthis and Saleh's General People's Congress to run the country, Abdulmalek al-Mikhlafi, Yemen's foreign minister, said.
According to the draft agreement, prisoners of war would be freed, as specified by the UN Security Council Resolution 2216, and a political dialogue between various Yemeni factions would start 45 days after the rebels withdraw and hand over heavy weapons to a military committee to be formed by President Hadi.
There has been no official reaction from the Houthis, who have previously refused to abide by UN Security Council Resolution 2216, which stipulates the withdrawal of armed groups from all cities.
The Houthis insist they are fighting to defend themselves against government aggression and marginalisation.
Previous peace talks have failed to bridge the gap between the warring parties, while a ceasefire that went into effect in April has been marred by multiple breaches from both sides.
Yemen has been torn apart by conflict since 2014, when Houthi allied with troops loyal to Saleh, stormed the capital, Sanaa, and later forced the government into exile.
A coalition comprising many Arab countries launched an air campaign against the Houthis in March 2015. Since then, more than 9,000 people have been killed and 2.8 million driven from their homes.
Across the country, at least 14 million people, more than half of the population, are in need of emergency food and life-saving assistance and 1.8 million children in Yemen out of school owing to ongoing conflict, and an estimated 320,000 children face life-threatening malnutrition. (T/P4/R07)
Mi'raj Islamic News Agency (MINA)