Women's Boat to Gaza Sailed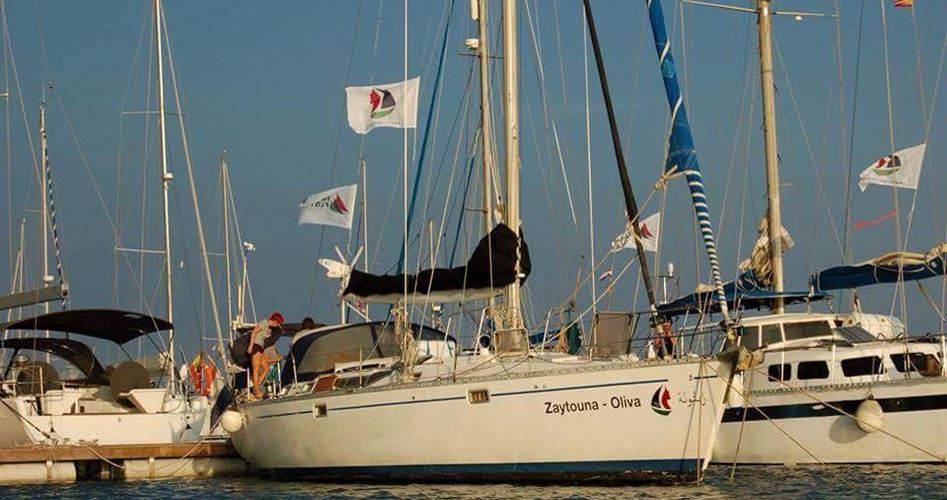 Barcelona, 15 Dzulhijjah 1437/16 September 2016 (MINA) – A group of women from all over the world are about to embark on a dangerous journey on board the Women's Boat to Gaza (WBG). Two vessels are leaving from Barcelona on 14 September with the goal of reaching the besieged Palestinian enclave by early October in a symbolic breaking of the Israeli-Egyptian blockade.
According to Laura Arau, with Rumba a Gaza, Spain's WBG partner, the launch point from Barcelona has special meaning for the community there.  "We have been a sister city with Gaza since 1998, yet we have been unable to visit with one another," she says, canadaboatgaza.org reported.
"We want our sisters in Gaza to know they are not forgotten and that with these boats and women, we are sending to them our message of hope, love and solidarity," she said.
One of these women is Zohar Chamberlain Regev, an Israeli citizen who was born and raised in Kibbutz Kfar Hahoresh, near Nazareth. She has been living in Spain for the past 12 years and has been involved in the Spanish component of Freedom Flotilla work since 2012. She coordinates the Women's Boat to Gaza Steering Committee and is a team leader onboard the Amal.
"We want to give visibility to women in Palestine who have been struggling alongside the men since before the Nakba, since the beginning of the Zionist colonisation of Palestine," says Regev, globalresearch reported.
"We come from very different cultural and professional backgrounds, we all share a common bond. We find the blockade of Gaza and the occupation of Palestine absolutely unacceptable. And as long as governments continue to ignore this political-humanitarian crisis, we, as global citizens of goodwill, have no choice but to continue our efforts to break this inhumane blockade," she added.
The boats departed on September 14th to Ajaccio, France and then travel through another Western Mediterranean port before reaching the shores of Gaza in early October.  For the Barcelona-Ajaccio leg, the passenger lists include Malin Björk, a Member of European Parliament from Sweden; Zohar Chamberlain Regev, an Israeli who currently lives in Spain and Ann Wright, a retired U.S. Army Colonel and former U.S. diplomat who resigned in 2003 in opposition to the invasion of Iraq.
For the past two days, locals and international supporters have been flocking to attend the activities hosted by Rumbo a Gaza (Boat to Gaza) to mark the launch. Hundreds attended the events, including concerts, talks and non-violence training. (T/P011/R04)
 Mi'raj Islamic News Agency (MINA)