VATICAN DENIES ISRAEL REQUEST TO SEE PALESTINE TREATY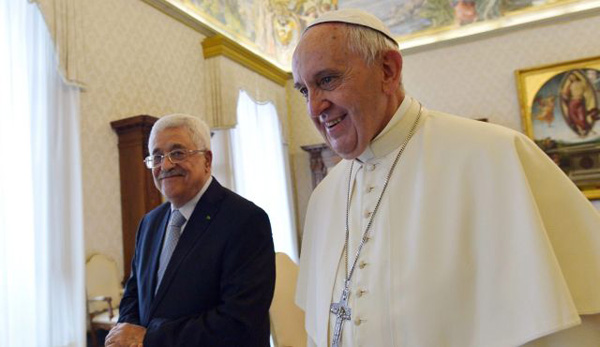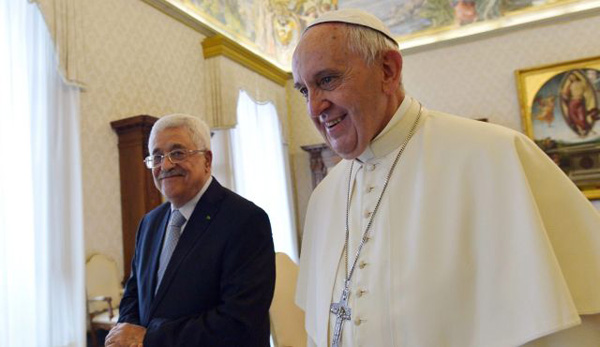 Vatican, 22 Ramadan 1436/9 July 2015 (MINA) – An article in Haaretz reports that  Tuesday that the Vatican has rejected four separate requests by Israeli government to see the details of an agreement signed between the Holy See and the State of Palestine two weeks ago.
The newspaper quoted a senior Israeli official as saying that diplomats have attempted to review the text on four separate occasions, but the Vatican declined to give details about the content of the agreement. Israeli initially sent their ambassador Zion Evrony to talk with th for talks with senior Vatican officials to obtain more information about the agreement,
Evrony held three separate meetings with Vatican officials over the past two weeks as well as a fourth last meeting requesting to see the treaty to ensure that it doesn't violate any accord between the Vatican and Israel. This request was also denied, Worldbulletin quoted by Mi'raj Islamic News Agency (MINA) as reporting.
The Vatican signed the first accord with Palestine on 26 June,  two years after officially recognising it as a state in February, 2013. The treaty covers the life and activity of the Catholic Church in Palestine.
"The Israeli ministry of foreign affairs expresses its regret regarding the Vatican decision to officially recognize the Palestinian Authority as a state," said spokesman Emmanuel Nahshon. "This hasty step damages the prospects for advancing a peace agreement."
Israel also was disappointed with the "one-sided" texts in the agreement "which  allegedly ignored the historic rights of the Jewish people in Israel," he added. "Israel cannot accept the unilateral determinations in the agreement which do not take into account Israel's essential interests and the special historic status of the Jewish people in Jerusalem."
According to Haaretz, the ministry is concerned that the treaty between the Vatican and the Palestinians contradicts a similar treaty that already exists between the Vatican and Israel. (T/P011/R03)
Mi'raj Islamic News Agency (MINA)