TURKEY'S AK PARTY WINS IN SNAP ELECTION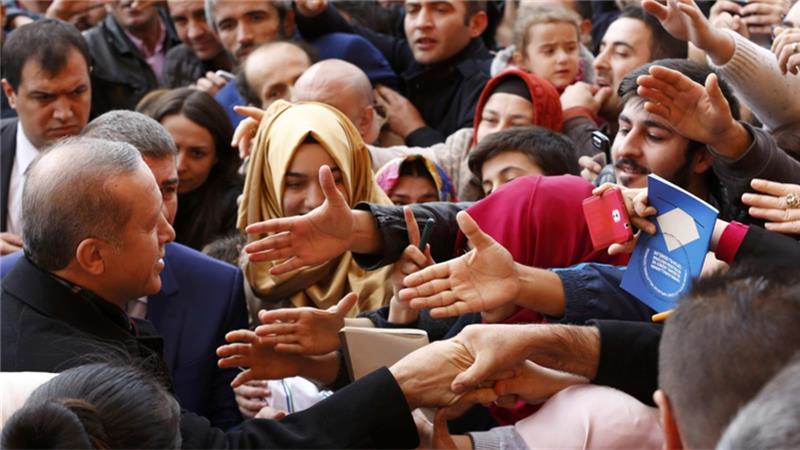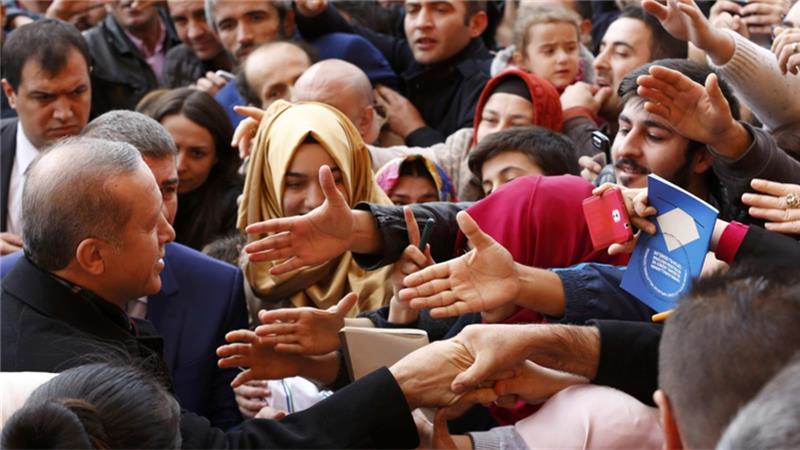 Ankara, 20 Muharram 1437/2 November 2015 (MINA) – The Justice and Development Party (AK Party) is set to lead Turkey alone once again after a five-month break, easily regaining its parliamentary majority.
With nearly all of the votes counted, the ruling party was leading Sunday's general elections with 49.4 percent of the vote, Al Jazeera quoted by Mi'raj Islamic News Agency (MINA) as reporting.
The AK Party was followed by the centre-left Republican People's Party (CHP) with 25.4 of the votes, far-right Nationalist Action Party (MHP) with 11.9 percent and the pro-Kurdish left-wing Peoples' Demcoratic Party (HDP) with 10.7 percent.
With these results, AK Party is predicted to claim 316 seats in the 550-seat parliament, easily enough to win majority government on its own.
It was chased by the CHP with 134 seats, HDP with 59 seats and MHP with 41 seats. Parties need to secure 276 seats to govern the country alone.
Addressing AK Party supporters in his hometown Konya as the results became clear, prime minister and AK Party leader, Ahmet Davutoglu, said that all 78 million people of Turkey would be embraced, whether or not they voted for the party.
"We are here to plant seeds of love. There is no rival or enemy on this land. There is only affection," he said.
President Recep Tayyip Erdogan said the outcome of Sunday's vote was a vote for stability, and a message to Kurdish fighters that violence could not coexist with democracy.
Mustafa Akyol, a Turkish analyst and columnist, said Sunday's result is a major and unexpected victory for the AK Party.
More than 54 million people were registered to vote at some 175,000 stations on Sunday. The participation rate stood at 86.1 percent. (T/P001/R03)
Mi'raj Islamic News Agency (MINA)