TUNISIA TO VOTE IN HISTORIC PRESIDENTIAL POLL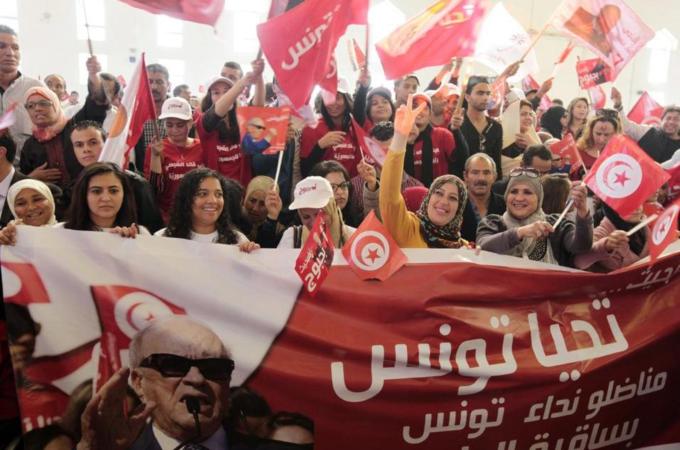 Tunis, 1 Safar 1436/23 November 2014 (MINA) – Tunisians are set to vote in a presidential election that will be a closely-fought contest between an old guard who flourished under decades of autocratic rule and a new breed of politicians that has emerged since a 2011 revolution.
Sunday's election has been billed as Tunisia's first free and fair poll since independence from France in 1956. The vote will also mark the first time one president hands over the reins to another, Al Jazeera quoted by Mi'raj Islamic News Agency (MINA) as reporting.
The country has had just two presidents – the founder of modern Tunisia, Habib Bourguiba, and Zine El Abidine Ben Ali, who replaced him  in 1987. Moncef Marzouki has served as interim leader since Ben Ali was toppled in the uprising three years ago.
Secularist Beji Caid Essebsi, 87, is seen as the front-runner after his party Nidaa Tounes (Tunisian call) won last month's parliamentary polls, with Marzouki his main rival.
Voting is due to start at 7am local time (06:00 GMT) and polling stations will close at 6pm. More than 4,500 polling booths have been set up to receive more than 5.2 million eligible voters.
At least 80,000 security personnel have been deployed around the country and up to 22,000 observers, 600 of them foreigners, are monitoring the elections.
Some 27 candidates are competing in the race, the final brick in the construction of the country's nearly four years of transition.
The fact that there are 27 competitors may prevent a decisive victory with many analysts predicting that a vote of over 50 percent, required for an outright win, is unlikely to be achieved by any of the leading contenders.
In the event that no candidate secures an absolute majority, a second round of voting – pitting the two top candidates against each other – will take place on December 28. Results are expected early on Monday. (T/P001/R04)
Mi'raj Islamic News Agency (MINA)