The Return Committee Supports Palestinian Unity Reconciliation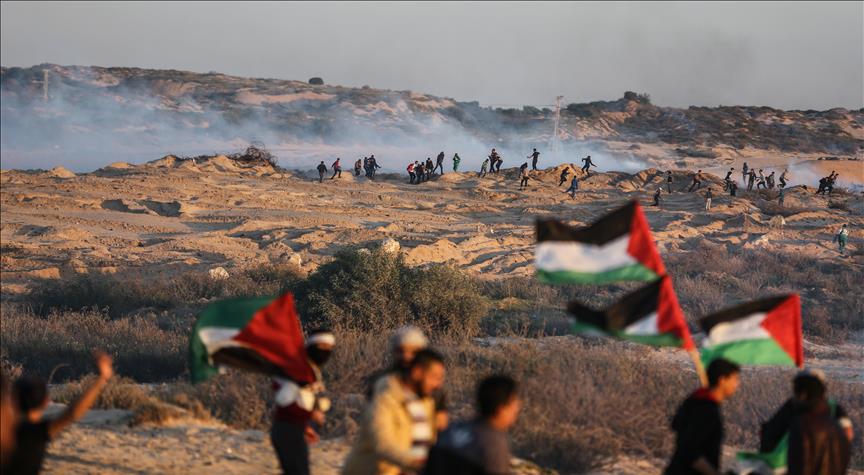 Gaza, MINA – The National Committee for the Return Parade supports the realization of national unity launched by eight Palestinian faction forces, including Hamas, a resistance group based in Gaza.
"Reconciliation is our nation's choice. Our presence is here to express support for national unity and reject division, in order to face the threat that is lurking in Palestine," Khalid Al-Batsy, Coordinator of the Great March of Return action said on Friday (4/10).
"We raise our voice to face disunity to realize the national reconciliation of Palestine," Khalid added.
Khalid also called on all Palestinians to take to the streets, in Gaza and the West Bank to provide support for Palestinian prisoners holding hunger strikes in Israeli prisons.
"We consider the action of the 77th Friday march as a definite step, without doubt, to protect the right of return of refugees and the elimination of the unjust blockade of Gaza," he said.
The Committee stressed that the action would continue with a peaceful character and hope of being an inspiration for the West Bank.
The committee also called on all Muslims and the Arab world to take responsibility for ending Israel's blockade of Gaza and to strengthen the struggle for Palestinian independence and their right to work, trade, travel without any ties.
Khalid called on all Palestinians in Gaza to participate in Friday's 78th action next week, with the theme "Friday Martyrs of Palestinian Children", as a tribute to the children who died at the hands of Israeli Zionist forces. (T/Ast/P2)
Mi'raj News Agency (MINA)