The Price of Rice and Soybean in Indonesia Rise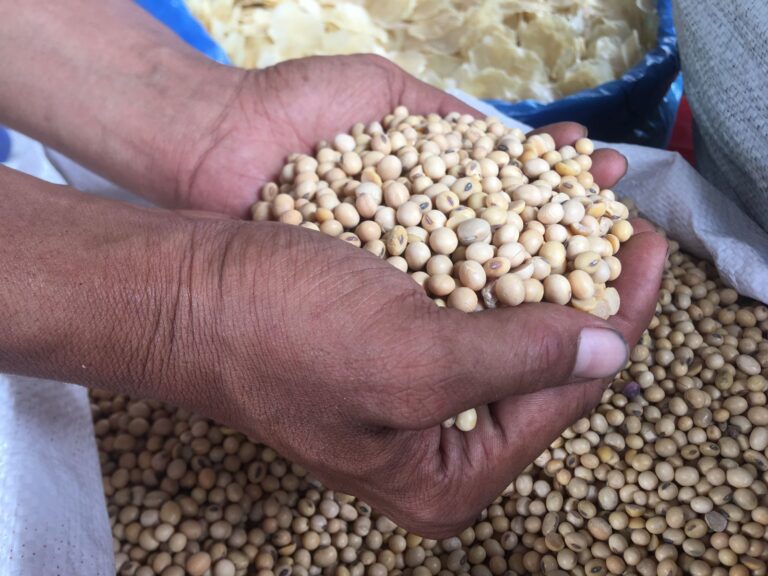 Jakarta, MINA – After the price of rice, now the price of soybeans has also risen. The rise in soybeans was influenced by fluctuations in global soybean prices and the rupiah exchange rate.
The Head of the National Food Agency (Bapanas) Arief Prasetyo Adi said these two factors were influential because Indonesia's soybean needs still depended heavily on imports.
"Once we import and our dependence on imports is more than 90 percent, then the figure will follow imports," said Arief when visiting the Cipinang Rice Main Market (PIBC), East Jakarta on Wednesday.
According to him, once the rupiah exchange rate against the dollar reaches IDR 15,300 to IDR 15,400, the price of soybeans will rise significantly.
"Last year's currency rate was IDR 13,500, IDR 13,000. "Before, do you remember [the price of soybeans] was still IDR 12,000 or IDR 12,500," he said.
He said, currently domestic demand for soybeans has reached 3 million tons.
Arief said that the technical recommendations from the technical ministry were aimed at enabling the ministry to regulate how much soybeans had to be imported and how much to develop and then plant in Indonesia.
According to data from the Central Statistics Agency (BPS) until July 2023, 1.62 million tons of soybeans were imported from a number of countries, such as Vietnam, the United States, England, Thailand, Japan, China and Canada.
If we look at previous years, Indonesia imported 5.17 million tons of soybeans in 2018.
The number rose to 5.34 million tons in 2019 and fell to 3.59 million tons in 2020. Then in 2021, the number increased to 5.69 million tons, then fell again to 2.61 million tons in 2022.
Meanwhile, the price of dry bean soybeans (imported) rose 0.54 percent to IDR 13,010 per kilogram at retail level according to Bapanas Price Panel data on Wednesday.
The highest soybean price occurred in Maluku, namely IDR 16,960 per kilogram, while the lowest price was IDR 10,860 per kilogram in D.I. Yogyakarta. (T/RE1/P2)
Mi'raj News Agency (MINA)