HWPL Surabaya : The Power of Prayer in Each Religion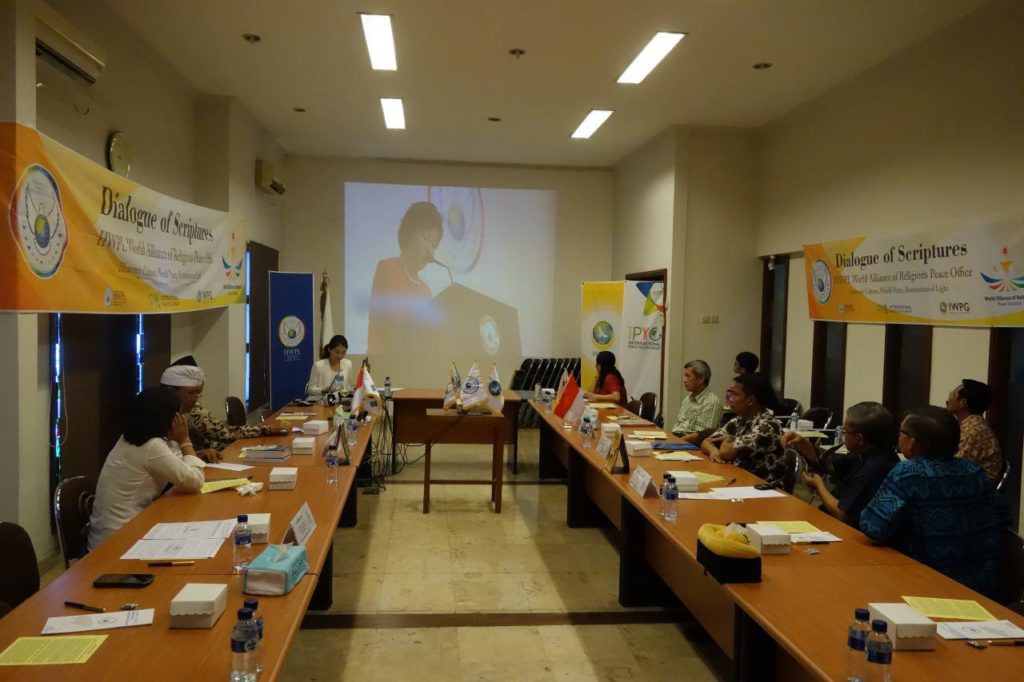 Surabaya, 18 Rajab 1437/26 April 2016 (MINA) – The 8th  HWPL Surabaya WARP Office took place with the theme "Religious people and prayer," on April 23. HWPL WARP Office research specialist, speakers from Islam, Buddhism, Confucianism, Catholic and Christianity, and around 30 audiences attended the Dialogue.
HWPL WARP Office is a way to achieve peace and cessation of war. After World Alliance of Religions Peace Summit (WARP Summit) in September 2014, it has been established all the world and there are 153 offices in 74 countries.
The offices bridge religions through comparison and discussion of different subjects in the scriptures with religious leaders from various religions. It has been evaluated that it is a cornerstone of religious conflicts.
According an release, Ni Putu Tantri (member of FKUB Surabaya) who participated on HWPL WARP Office, said that HWPL WARP Office is important for peace because there are lots of cultures and religions in Indonesia then she agrees on opinions of HWPL that many wars and conflicts could be motivated by lacking of understanding each religious and cultural difference.
Mr. Man Hee Lee, the chairman of HWPL, emphasized that "If religions don't become one, world peace cannot be achieved even with the implementation of international law (of peace and cessation of war). The international law must be implemented, and religions must be renewed as well." and he also said that "Wars broken out by religions are evidence that religions are corrupted."on February 19th at the HWPL Forum.
Mr. Lee, who has led peace movement all over the world since 2012, suggests practical ways to achieve peace and cessation of war. The ways are the Implementation of the International Law and Alliance of Religions.
He has signed the peace agreement with former and current presidents, chief justices, religious leaders and leaders of women and youth in around 100 countries through 24 times world tour. With all his effort, The Proclamation Ceremony of the Declaration of Peace and Cessation of War took place in Korea on March 14th, and now they collect the pledge of support to introduce it to UN. (L/R05/R03)
Mi'raj Islamic News Agency (MINA)