SYRIAN REGIME READY FOR PEACE TALKS IN MOSCOW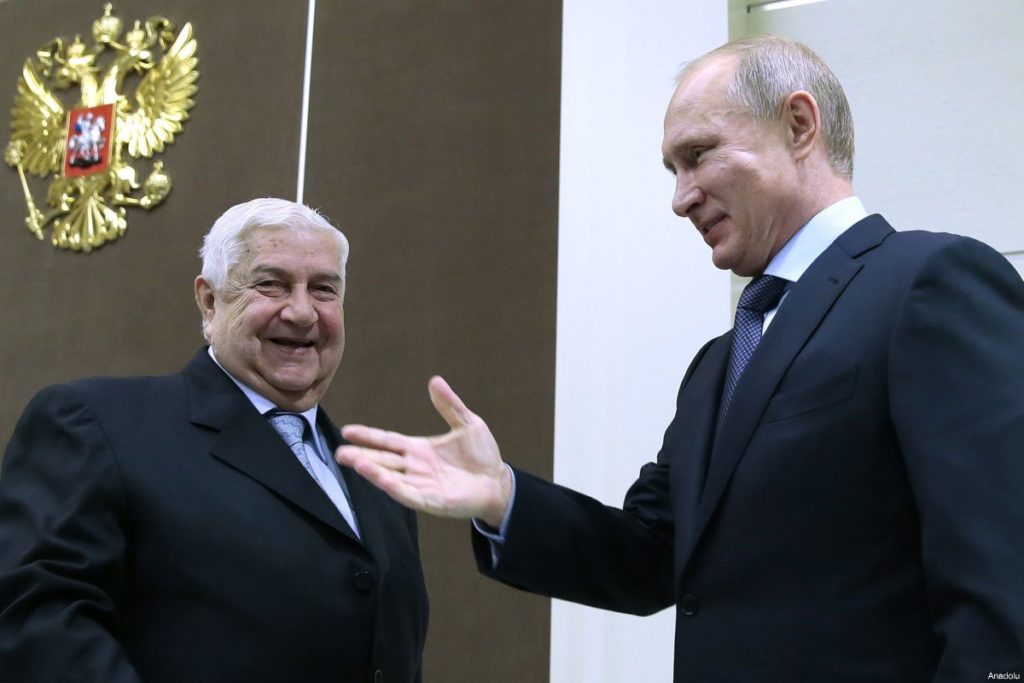 Damascus, 7 Rabi'ul Awwal 1436/29 December 2014 (MINA) – The Syrian Foreign Ministry declared on Saturday its intention to participate in a preliminary meeting as a step towards holding a peace conference between the warring factions inside Syria, according to the Syrian regime's news agency Sana.
"The Arab Republic of Syria is ready to participate in peace talks. Syria is keen to follow the Syrian people's aspirations to reach a solution to end the crisis," a foreign ministry official told Sana news agency.
A foreign ministry official said that Syria continues to combat terrorism in parallel with achieving its domestic interests, Middle East Monitor (MEMO) quoted by Mi'raj Islamic News Agency (MINA) as reporting, Monday.
Syria is ready cooperate with any party that believes in the unity of the Syrian people, the country's sovereignty and its independent decisions which serve the Syrian people's will to stop the bloodshed in Syria, the foreign ministry official added.
The proposal anticipates dialogue to reach a solution based on the core elements of the Geneva Communique, which was issued on June 30, 2012, in the Swiss city of Geneva after a meeting of the U.N.-backed Action Group for Syria.
The communique called for an immediate end to fighting and the formation of a transitional governing body including members of the opposition and the government.
Mikhail Bogdanov, Russian deputy foreign minister and President Vladimir Putin's special presidential representative for the Middle East, had suggested that Syrian opposition figures meet in Moscow by the end of January before they hold talks with representatives of the regime, again in Moscow.
Yet, the National Coalition for Syrian Revolutionary and Opposition Forces did not make any official declaration upon the Russian invitation.
Russia has been a staunch ally of the Syrian President Bashar al-Assad, and, as a permanent member of the U.N. Security Council, has repeatedly blocked U.N. action against his regime.
The initiative calls for the formation of a military council of 15 people with the aim of rebuilding the Syrian army and then forming a parliament-like body of 100 people to manage the transitional period in Syria, sources said.
The conflict in Syria that began in March 2011 has claimed nearly 200,000 lives, according to the U.N.
The unrest created by the civil war paved the way for extremist movements such as ISIL to gain a foothold in the region.
Almost half of the Syrian population is now displaced with more than 7.6 million internally displaced people and as many as 3 million refugees in neighbouring countries, the U.N. says. (T/P002/P3)
Mi'raj Islamic News Agency (MINA)