SYRIAN REGIME ATTACKS EVERYONE EXCEPT ISIS, SAYS KING ABDULLAH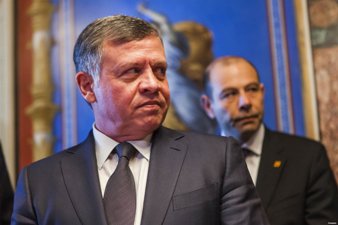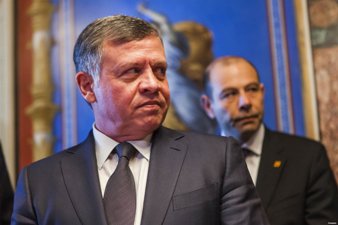 Amman, 16 Rajab 1436/5 May 2015 (MINA) – Jordan's King Abdullah has pointed out that the Syrian regime appears to attack all dissidents apart from ISIS. Speaking to CNN on Friday, the Jordanian monarch wondered aloud why the group was allowed to expand.
In answer to his own question, he noted that the international criticism of the Assad government obliged it to produce something even worse than itself. With ISIS, he said, "it has succeeded."
The king stressed that the history of dealing with Al-Assad and the history of dealing with ISIS are two separate issues. "What takes prominence at the moment is ISIS," he insisted.
When asked about the militant group's tactics, he said that it attracts young Muslims from around the world and deceives them by claiming to represent the Islamic Caliphate.
When the youths travel to Syria and Iraq they are exploited by ISIS and used as suicide bombers. ISIS has a plenty of such volunteers, he claimed, and can sacrifice them easily. This is sad, he said, because if any volunteer changes his mind, he is executed immediately, Middle East Monitor (MEMO) quoted by Mi'raj Islamic News Agency (MINA) as reporting.
By way of example, King Abdullah said that some volunteers objected to the burning alive of the captured Jordanian pilot, so they themselves were executed. The king stressed that he is a Muslim, and that ISIS has nothing to do with Islam.
With regards to Al-Assad, Abdullah said that his regime cracked down violently on peaceful demonstrators after which chaos erupted across Syria. This has led to many on the international stage believing that Al-Assad should go.
Can the Assad regime and ISIS be dealt with at the same time? "This has to be decided by the international community," said Jordan's king. "We believe that there has to be a political solution [in Syria] but it has not been clarified at the moment." (T/P002/R04)
Mi'raj Islamic News Agency (MINA)