SUCCESS STORY: QASSAM FIGHTERS KILL 30 ISRAELI SOLDIERS FIRST DAY GROUND ATTACKS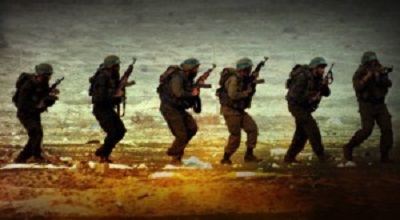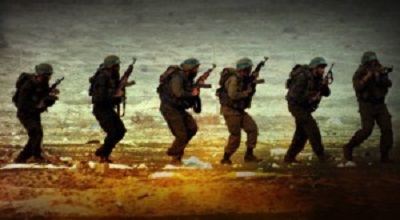 Gaza, 8 Shawwal 1435/4 August 2014 (MINA) – Izzuddin al-Qassam Brigades revealed their successful action killing 30 Israeli occupation regime forces soldiers, on first day Israeli ground attack into Gaza, 10 Juli 2014 ago.
Al Qassam's official statement released on Saturday, 02.08 local time in Gaza, said that they penetrated Israel's main defense successfully in east of Shejaiya. Mi'raj Islamic News Agency (MINA) Correspondent in Gaza reported.
Four members of al -Qassam fighters clashed with dozen of Israeli occupation regime forces who advanced towards one of the houses in east of Shejaiya that day.
One fighter fired from buildings near the house. Other fighters coming out from hiding entered the house containing Israeli occupation regime forces soldiers and crossfire was inevitable. Finally, the fighters killed 20 Israeli occupation regime forces.
Next action, Fighters came out from tunnel in east of Shejaiya and provoked a number of Israeli soldiers to come down from their tanks. Then herded them into a house containing gas cylinders , Israeli occupation regime forces soldiers fired pointblankly and caused the gas cylinders exploding. After that , the fighters threw grenades and caused ten Israeli soldiers killed.
In other action, fighters ambushed Israeli occupation regime forces soldiers in east of Al Taufiq mosque, east of Shejaiya. Crossfire was inevitable. The battle caused six Israeli occupation regime forces soldiers killed and others injured.
Al Qassam stated that they revealed the story recently because there was difficult situation in field.
The revealed the story was severe blow for Israeli occupation regime forces.
Al Qassam was sure that their fighters had killed more than 150 Israeli occupation regime forces officers and soldiers during the firefight. The amount was outside the victims of bombing against Israeli occupation regime forces tanks causing hundreds soldiers injured. Israel itself admitted thousands of their soldiers injured. (T/K01/Syt/E01)
Mi'raj Islamic News Agency (MINA)