South Africa Featured as Guest Country at MIHAS 2016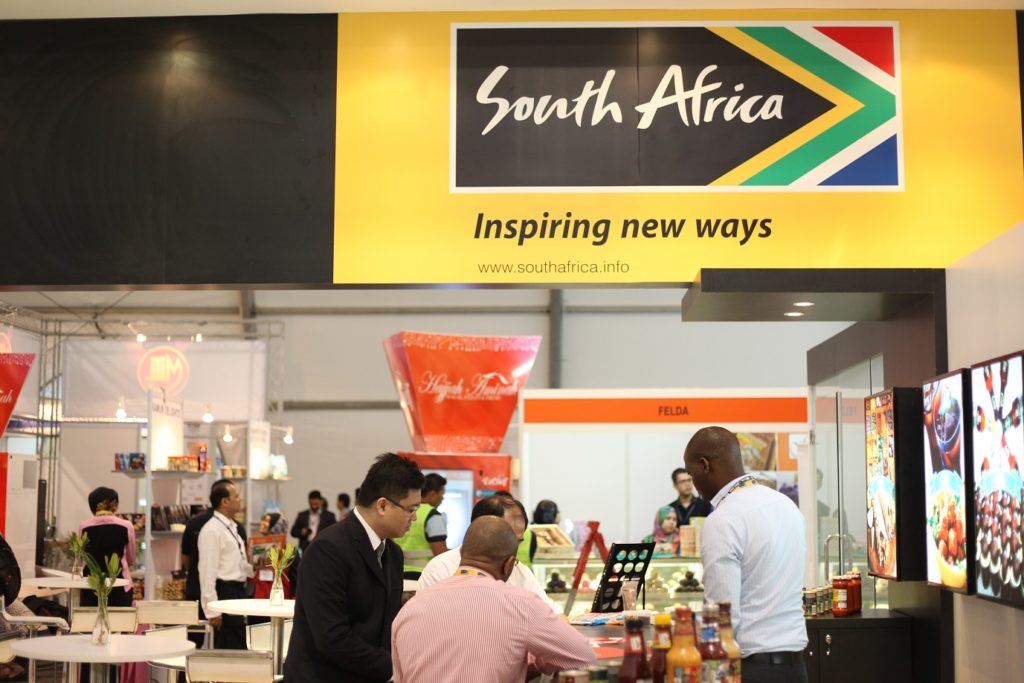 Kuala Lumpur, 17 Jumadil Akhir 1437/27 March 2016 (MINA) – Malaysia External Trade Development Corporation (MATRADE) in a statement announced that South Africa will be the Guest Country at the Malaysia International Halal Showcase 2016 (MIHAS 2016) slated from 30 March till 2 April 2016.
South Africa is one the 15 non-Muslim majority countries participating in the 13th edition of the event.  Others include Brazil, Bulgaria, Vietnam, Romania, France, New Zealand, China, Taiwan, Japan, Thailand, India, Singapore, South Korea and United States.
"Many non-Muslim countries have recognised the potential of this industry and are now trying to gain traction in the global Halal market,"said Dato' Dzulkifli Mahmud, Chief Executive Officer of MATRADE, according to a realese.
"MIHAS is always working towards diversity and bringing more choices into the market. As such, we are extremely pleased to have South Africa as our Guest Country this year and we look forward to the rich South African flavours for the world to experience at the event. We are confident South Africa's participation in MIHAS 2016 will help boost trade and investment opportunities for Malaysia and South Africa in the Halal sector," he added.
Apart from developing Malaysia as a hub for the world's Halal industry, MIHAS 2016 is also part of MATRADE's efforts to forge closer trade ties with foreign countries. This year, MIHAS has partnered with the Department of Trade and Industry of South Africa to further strengthen the trade relations between both the countries. As the Guest Country, South Africa will be exhibiting their Halal food and beverages as well as skincare products at MIHAS 2016.
South Africa has a vibrant Halal market driven by more than 500 Halal certified companies. The Halal certificates are issued by any one of the three main Halal authorities in South Africa namely the South African National Halal Authority (SANHA), National Independent Halal Trust (NIHT) and the Islamic Council of South Africa (ICSA).
According to Vickesh P Maharaj, Deputy-Head of Mission of South Africa to Malaysia,"South Africa is emerging as one of the leading nations in Halal certification and as the Guest Country of MIHAS, we have an opportunity to exchange experiences."
South African Muslims have a relatively high purchasing power compared to the rest of the population and spend about 25 to 30 per cent of their total income on food. The Halal food market continues to build its momentum across the global food supply chain and South Africa is determined not to miss out on the business opportunities withinthe ASEAN region. The country's involvement in MIHAS 2016 reflects its move in making Malaysia the gateway into the ASEAN region.
MIHAS 2016 is parked under the World Halal Week (WHW) 2016 and is scheduled to be held from 30th March to 2nd April 2016 at the Kuala Lumpur Convention Centre (KLCC), Malaysia.
The annual event offers a trade fair showcasing local and international companies supplying various products and services such as Halal consumables, Non-food products & services, food packaging, machinery& catering equipment, Islamic investment, banking and Takaful. A total of 640 booths will be set upand over 25,000 visitors are expected to attend the event.(L/R05/R04)
Mi'raj Islamic News Agency (MINA)