Soltenberg: Military Strikes Degraded Syriaآ's CW Attack Capabilities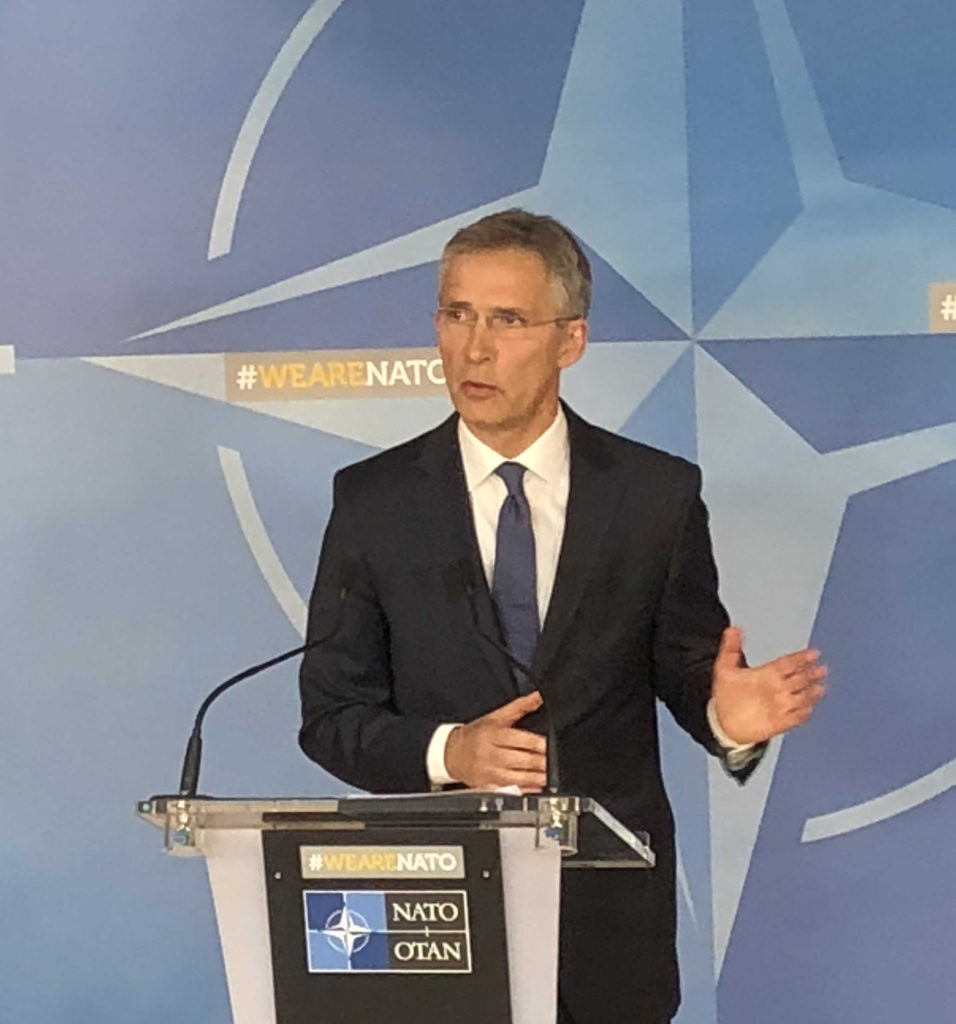 Brusses, MINA – NATO Secretary General Jens Stoltenberg said Saturday last nightآ's attack against targets in Syria "was very successful," and "significantly degraded" the capabilities of Syria to conduct chemical weapons attacks.
"But of course we will never have a total guarantee against new attacks as long as we have regimes or state or non-state actors which are willing to use chemical weapons. That is why we need to continue to work hard to protect and uphold the ban of chemical weapons," he told reporters after a meeting of the North Atlantic Council (NAC), represented by NATO permanent representatives this evening.
The NATO allies that conducted the strikes last night, the US, the UK and France briefed NAC about the strikes and they assess that the strikes were "very successful," he said.
"They briefed that a significant body of information indicated that the Syrian regime was responsible for the attack against civilians in Douma on 7 April, and that their military action was limited to the Syrian regime's facilities enabling the production and employment of chemical weapons," he said.
Allies strongly condemned the repeated use of chemical weapons by the Syrian regime, and called for those responsible to be held to account. Allies also called on the Syrian regime and its backers to allow rapid, sustained and unhindered humanitarian access, said Stoltnberg.
They reiterated their support for UN-led efforts to achieve a lasting political resolution and called on all members of the UN Security Council to uphold their responsibilities.
In this regard, the Allies call on all supporters of the Syrian regime, notably Russia, to exercise responsibility to ensure that the Syrian regime participates constructively in the UN-led Geneva process, he added. (T/RS5/RS1)
Mi'raj Islamic News Agency (MINA)