SCHOLAR: THE UMMAH HAS LONG BEEN MADE AGAINST EACH OTHER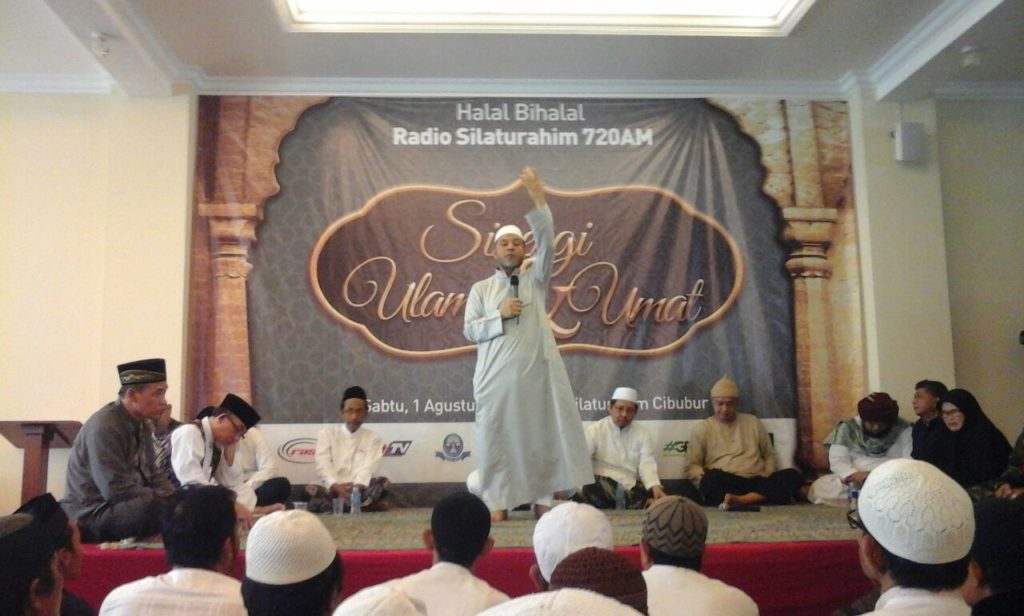 Jakarta, 17 Shawwal 1436 H/ 2 August 2015 (MINA) – Scholar and adviser of Radio Silaturahim (Rasil), Hussein al Attas, said that the Muslim ummah has long been made to fight against each other because of the rise of fanatical movements.
"We have been divided for so long. The rise of fanatical movements has made us fight against one another," stated Habib Hussein when speaking on Radio Silaturahim 720 AM's after Ied gathering, Saturday (1/8) in Jakarta.
He believes that these islamic movements that creates animosity within the Muslim ummah has done nothing but weakens the might of the ummah, which is then used by the enemies of Islam.
Quoting the Quran, Habib Hussein explained that even the prophets and ulemas are not able to unite the hearts of mankind.
"Only Allah can do that," he said.
In front of thousands of the radio loyal listeners, the scholar who is the main icon of the Islamic media called to make the first step to reach unity.
"We have to unite under the blessing of Allah, and do everything with sincerity in order to gain Allah's blessing," he added.
He also said that some of the Muslim ummah do not seem to be pleased with their own religion.
"They (some of the muslim ummah) create new names apart from Islam and spread new symbols, causing the ummah to separate in different groups," he said.
Every year following the holy day of Ied al Fitr Radio Silaturahim holds after Ied gatherings with the listeners/viewers of Radio Silaturahim/ Rasil TV, usually attended by thousands of people from Jakarta and its surrounding. (L/P001/NMT)
Mi'raj Islamic News Agency (MINA)