SAUDI MUSLIM SCHOLARS BLAST ISRAEL'S AL-AQSA VIOLATIONS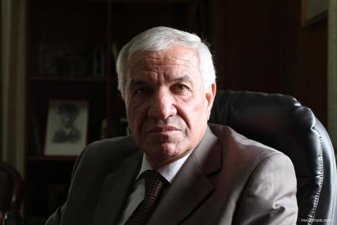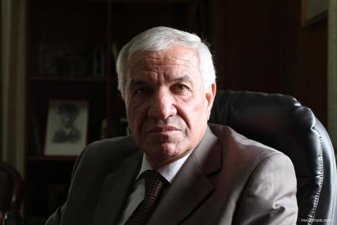 Al-Quds, 14 Shawwal 1436/30 July 2015 (MINA) – Saudi Arabia's Council of Muslim Scholars condemned Israel's recent violations against the Al-Aqsa Mosque compound in occupied East Jerusalem.
"Israeli aggression against Muslim worshippers and the infringements that occurred in the sacred mosque… provoke Muslims and constitute severe violations of basic human rights," the council declared in a statement.
Earlier this week, dozens of Palestinians and four Israeli soldiers were injured in violent clashes that erupted after a group of extremist Jewish settlers backed by Israeli security forces – entered to the mosque compound to mark a Jewish religious holiday, Middle East Monitor (Memo) quoted by Mi'raj Islamic News Agency (MINA).
The Muslim scholars' council said that Al-Aqsa Mosque was of great value to Islam and Muslims around the world, urging "all Muslim people and governments to support and help their Palestinian brothers and prevent the Jews from continuing their aggression against Al-Aqsa and help end the unjust [Israeli] occupation."
The council also called on the international community to adopt a single definition of "terrorism" and to refrain from employing "double standards" when describing the acts of the Israeli army.
The Israeli army, the council said, practiced "state terrorism," which, it went on to assert, "is more dangerous than any other [form of] terrorism."
On Sunday, roughly 140 settlers, accompanied by about 40 Israeli security personnel, forced their way into the iconic mosque compound, triggering clashes with Palestinian Muslim worshippers.
About two dozen of the latter were injured in the ensuing melee, during which Israeli security forces used rubber bullets and teargas, according to Sheikh Azzam Al-Khatib, director-general of the Organization for Muslim Endowments and Al-Aqsa Affairs, a Palestinian NGO.
Israeli media, meanwhile, reported that four Israeli soldiers had been hurt in the incident.
The following day, Nickolay Mladenov, the UN's top Middle East envoy, condemned the Jewish settlers' provocative actions at the holy site.
"I call upon all religious and political leaders to prevent extremist elements from abusing the sanctity of holy sites," he declared.
Over the last two years, groups of extremist Jewish settlers – usually accompanied by Israeli security forces – have repeatedly forced their way into the Al-Aqsa Mosque complex.
For Muslims, East Jerusalem's Al-Aqsa Mosque complex represents the world's third holiest site. Jews, for their part, refer to the area as the "Temple Mount," claiming it was home to two prominent Jewish temples in ancient times.
Israel occupied East Jerusalem during the 1967 Middle East War. It later annexed the city in 1980 and declared it as its capital – a move never recognized by the international community. (T/P002/R04)
Mi'raj Islamic News Agency (MINA)