UN REPORT NOTES USE OF CLUSTER BOMBS IN FIVE COUNTRIES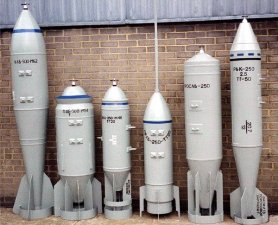 News York, 20 Dhulqa'dah 1436/5 September 2015 (MINA) –While eight more countries have ratified an international treaty banning cluster bombs, the deadly explosives continue to be used in Libya, Sudan, Syria, Ukraine and Yemen, a new UN report said on Thursday.
Most casualties from the cluster bomb attacks in recent years took place in Syria, where around 2,000 people were killed since 2012, the United Nations Institute for Disarmament Research (UNIDIR) said in its report on cluster munitions.
"Syrian government forces began using air-dropped cluster bombs in mid-2012 and then cluster munition rockets in attacks that are believed to be continuing, while non-state armed group, Daesh forces, used cluster munition rockets in the second half of 2014," the report said. Middle East Monitor (MEMO) quoted by Mi'raj Islamic News Agency (MINA) as reporting.
The estimated number of global all-time cluster munition causalities is now more than 55,000, the report noted.
Civilians accounted for vast majority of casualties, making up 92 percent of all casualties between 2010 and 2014; half of them were children, the report said.
Cluster munitions have been used in seven non-signatories since the convention's August 2010 entry-into-force, including Cambodia from Thailand (2011), Libya (2011 and 2015), Syria (2012-present), Sudan (2012-2015), South Sudan (2014), Ukraine (2014-2015), and Yemen by Saudi Arabia-led coalition forces (2015), it said.
Since September 2014, five signatories – Canada, Republic of Congo, Guinea, Paraguay, and South Africa – have ratified the convention. Four countries – Belize, Guyana, Palestine and Slovakia – also have acceded. A total of 117 states parties signed the Cluster Munitions Convention which entered into force in 2010, becoming international law.
In total, 27 states parties have destroyed 1.3 million cluster munitions and 160 million sub-munitions. This represents the destruction of 88 percent of cluster munitions, the report said.
Cluster munitions have been banned because of their widespread indiscriminate effect at the time of use, and long-lasting danger they pose to civilians. Cluster munitions can be fired by artillery and rocket systems or dropped by aircraft, the report added. (T/P002/R04)
Mi'raj Islamic News Agency (MINA)