PUTIN SET FOR LANDMARK VISIT TO EGYPT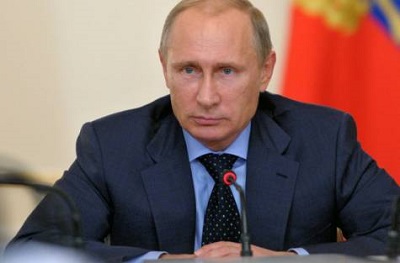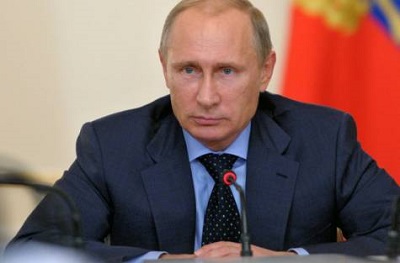 Cairo, 18 Rabi'ul Akhir 1436/8 February 2015 (MINA) – Russian President Vladimir Putin is due in Egypt on Monday for his first visit to the country in about 10 years, for talks expected to focus on closer economic and military cooperation.
Ties between Cairo and Moscow have improved remarkably in recent months. In August, Egyptian President Abdul Fattah Al Sissi visited Russia and met with Putin. Last year, the two countries signed a multi-billion arms deal.
During Putin's two-day visit to Egypt, both leaders are expected to discuss anti-terrorism efforts and Syria. Egypt is pursuing a high-profile military campaign against insurgents blamed for a series of deadly attacks against security forces. Cairo and Moscow share the view that the Syrian conflict, now in its fourth year, should be politically — rather than militarily — solved, Gulfnews quoted by Mi'raj Islamic News Agency (MINA) as reporting.
Since the army's 2013 overthrow of Islamist president Mohammad Mursi, Egyptian and Russian officials have exchanged visits amid increasing signs of closer ties between the two countries.
The rapprochement is seen as a Russian bid to counter-balance Western influence in the Middle East.
"Egypt seeks to revive its Soviet-era cooperation with Russia in order to ease the frequent pressure from the West, especially the US, on its human rights record," Salah Al Hadi, a political expert, said. "For its part, Moscow looks forward to new allies after the recent strains in its ties with the West over Ukraine," he added. "Russia, the heir of the Soviet Union, wants to restore its weight in the Arab world, taking advantage of West's confusing political stances on the region's problems. Stronger relations with Egypt can open the door for Russia to achieve this."
Egypt and the Soviet Union shared close links in the 1950s and 1960s. In the 1970s, their relations were strained after the then Egyptian president Anwar Al Sadat scrapped military cooperation pacts with the Soviets and made a dramatic shift towards the US.
Despite repeated denials from Egyptian officials, Cairo's growing cooperation with Moscow is seen as a reaction to strains in Egypt's ties with the US since Mursi's removal.
Washington has since criticised Egypt's inexorable crackdown on Islamist and secular dissidents.
Russia, meanwhile, seeks to open up new markets for its goods to ease the impact of the Western economic sanctions imposed on it over the Ukranian crisis.
Egypt, the Arab world's most populous country, can be a potentially big market for Russian products, observers say. Egypt, the world's top wheat importer, is eager to secure more Russian wheat.
Egyptian and Russian officials are to meet in Cairo on the sidelines of Putin's visit to discuss the possibility of removing duties recently levied by Moscow on wheat exports, Egyptian Minister of Industry Munir Fakhari Abdul Nur said last week. Egyptian media reported that the country wants to increase trade with Russia, which reached 3 billion dollars last year.
The talks between Putin and Al Sissi are also expected to discuss Russia's help in establishing a long-shelved nuclear plant and revamping a dozen of industrial installations built by the former Soviet Union in Egypt.(T/P009/P3)
Mi'raj Islamic News Agency (MINA)