PM Shtayyeh: Palestinians Entitled to Import Livestock Apart from Israel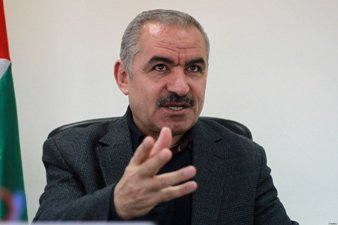 Ramallah, MINA – Palestinian Prime Minister Mohammad Shtayyeh rejected Israeli threats against the Palestinian government because it decided to import livestock from countries other than Israel.
"It is our right to import whatever we want and from wherever we want. Israel does not have the right to dictate us for its economic or political will, "Shtayyeh said at the opening of the cabinet meeting in Ramallah on Monday 14, WAFA reported.
He stressed that Palestinians have the right to import whatever they want and from wherever they want, Israel does not have the right to tell the Palestinian people what they can or cannot import.
"We reject Israel's threat to our national economy," he said.
Israeli officials have threatened to stop importing Palestinian agricultural products in response to Palestinians who have decided to stop importing calves and beef from Israel.
Instead, Palestinians buy it from other outside sources to diversify their imports, so that beef producers in Israel demonstrate against the Palestinian decision. (T/Ais/P2)
Mi'raj News Agency (MINA)