ISLAMOPHOBIA: WHAT IT'S REALLY LIKE TO BE A MUSLIM WOMAN IN BRITAIN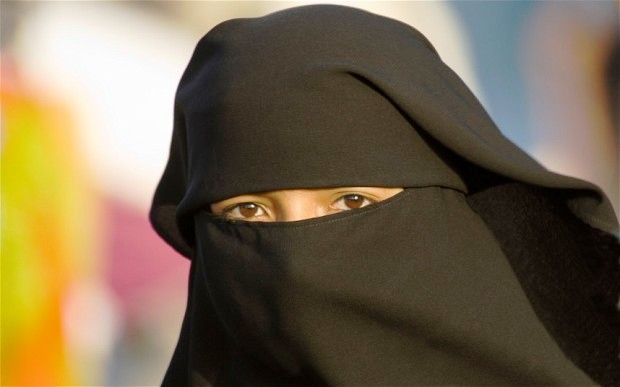 London, 2 Sha'ban 1435/31 May 2014 (MINA) –  A News report and Analysis on Islam in Europe and Western countries website released a short experience story that has frightened Muslim women who live in the western countries including United Kingdom.
Islamophobic attacks have been on the rise ever since 9/11, but it is mostly women being attacked, a recent report suggests.'People grab our veils, call us terrorists and want us dead': What it's really like to be a Muslim woman in Britain.
"It is something I have got used to since 9/11. From being called Osama Bin Laden to Paki-terrorist I have heard it all," Zab Mustefa, a British Muslim journalist, who specialises in women's rights and culture, the Euro-Islam.info cited by Mi'raj Islamic News Agency (MINA) as reporting.
"Either you're with us. Or you're with the terrorists," announced the then president of the USA George W Bush in a sombre tone at a press conference following the attacks. And many people decided that all Muslims were against 'us'. Everything was under scrutiny. Their style of dress, their beliefs, their way of life. People that had never even read the Qur'an believed they had more knowledge than Islamic scholars.
A report from the University of Birmingham, 'Maybe we are hated: The experience and impact of anti-Muslim hate on British Muslim women', says Muslim women are repeated victims of anti-Muslim hate. It cites verified figures from Tell MAMA (Measuring Anti-Muslim Attacks), which show attacks on Muslim women account for 58 per cent of all incidents reported to it. Of those, 80 per cent were visually identifiable (wearing hijab, niqab, or other clothing associated with Islam).
Zab Mustefa also said "I feel unsafe, my husband told me not to go into London, both of us were worried that I may be attacked or have my hijab pulled etc. He was also really angry with me when I didn't tell the police, as he said they ought to know that Muslim women are being harassed. I was just shocked because it wasn't the expected type that you see on EDL marches. It was 'educated' people."
It's not even solely white British people who make these comments – it's also fellow ethnic minorities, although the really angry rhetoric has come from white British people. Sadly with so much Islamophobic rhetoric being used, in some cases by politicians looking to score points by feeding people's fears, this problem may get even worse.(T/P03/E01)
Mi'raj Islamic News Agency (MINA)
This article taken from Euro-Islam.Info