PENTAGON: WAR AGAINST IRAQ'S ISIS COSTING ON AVERAGE $7.5 MILLION PER DAY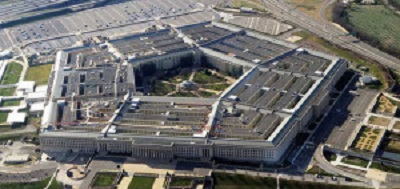 Washington DC, 5 Dhulqo'dah 1435/31 August 2014 (MINA) –US military operations against "Islamic State" in Iraq have cost an average of $7.5 million per day since they began in mid-June.
The US Pentagon  said the statement on Friday, a figure that means the department has spent more than $500 million on the conflict, according to ynetnews.com and the Guardian reports monitored by Mi'raj Islamic News Agency (MINA)
Rear Admiral John Kirby, the Pentagon press secretary, told a briefing the expense of US operations against "Islamic State" in Iraq had varied since US forces became involved on June 16 but on average "it's costing us about $7.5 million per day."
Rear Adm John Kirby, the Pentagon press secretary, told reporters on Friday that daily military operations in Iraq since 16 June, when the White House informed Congress it had ordered up to 275 US troops to bolster embassy security in Baghdad, have cost on average $7.5m.
"As our op (operational) tempo and as our activities have intensified, so, too, has the cost," Kirby said, noting that the figures were based on a snapshot of expenses between June 16 and Aug. 26.
Since 16 June, the panoply of US operations in Iraq, the first since the 2011 troop withdrawal, have expanded. Hundreds of US special operations "advisers" arrived in Baghdad and Irbil to aid the Iraqi military and Kurdish Peshmerga militia forces plan strikes to Isis' advance across much of northern and central Iraq, briefly topping 1,000 for a reconnaissance mission atop Mount Sinjar earlier this month.
Around 60 surveillance flights, by piloted planes and drones, occur daily over territory controlled by Isis. The US has launched 110 airstrikes against Isis positions, artillery and equipment, mostly to dislodge Isis from the Mosul Dam. Initially, those airstrikes centered around relieving an Isis siege of Mount Sinjar and stopping Isis from advancing into Iraqi Kurdistan.
The most recent airstrikes occurred Friday, Central Command said, and took place near the dam. It said it destroyed four Isis "armed vehicles" and three more "support vehicles," with another armed vehicle "severely damaged."
Kirby also said that the Pentagon had yet to provide Obama with military options against Isis in Syria, where he is under enormous political pressure to expand the latest US war. Obama conceded on Thursday that he thus far lacks a strategy against a group that has erased the border between Iraq and Syria, and which the Pentagon describes in apocalyptic terms.
"When we get to a point when we're ready to have a more fulsome discussion about that, the Pentagon will be ready to have that discussion," Kirby said as quoted by The Guardian.(T/R04/P3)
Mi'raj Islamic News Agency (MINA)