PALESTINIANS COMMEMORATE MURDER OF TEENAGER ABU KHDEIR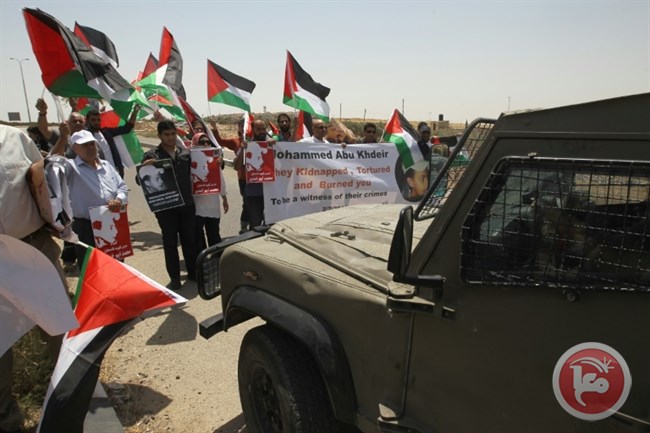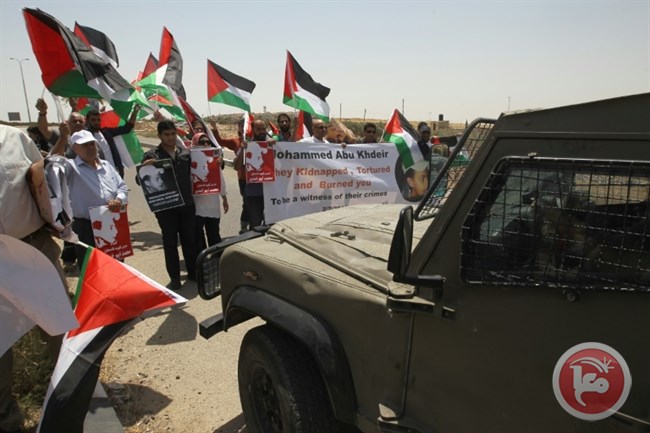 Jerusalem (Al-Quds), 16 Ramadhan 1436/3 July 2015 (MINA) – Hundreds of Palestinians demonstrated in East Jerusalem Thursday to commemorate the first anniversary of a teenager being burned to death last summer.
Muhammad Abu Khdeir, 16, was abducted and killed on July 2, 2014, weeks after the kidnap and murder of three Israeli teenagers in the West Bank.
Protesters in the streets of Abu Khdeir's Shufat neighborhood waved Palestinian flags and held up posters and images of the boy in a beige baseball cap, an AFP correspondent said, Ma'an News Agency reports as quoted by Mi'raj Islamic News Agency (MINA).
"Muhammad Abu Khdeir, July 2, 2014: They kidnapped, tortured and burned you. Be a witness to their crimes," banners read.
Israeli riot police and vehicles were deployed in force in Shufat, the scene of large protests following the murder.
In the West Bank, Israeli forces injured 11 Palestinians as they suppressed a march to commemorate the teenager's murder.
Activists had attempted to close a road leading to the Geva Benyamin settlement northeast of Jerusalem, which is allegedly home to the three Israelis who kidnapped and murdered the 16-year-old, but were shoved and hit by Israeli soldiers.
Jordanian journalist Nibal Farsakh and an international activist were also pepper-sprayed in the eyes.
Abdullah Abu Rahmeh, coordinator of a local popular committee, told Ma'an that "activists decided to head to the Adam (Geva Binyamin) settlement to show that Palestinians will not forgive the assassination of a Palestinian child, as well as our refusal of settlements."
Abu Khdeir was kidnapped from Israeli-occupied East Jerusalem, and his burned body was found hours later in a forest in the western part of the city.
Three Israelis were eventually charged with the killing, saying it was in revenge for the abduction and murder of three Israeli teenagers in the West Bank.
They are currently on trial in Jerusalem.
The boy's father, Hussein Abu Khder, told AFP Thursday he wanted to see them put away for life.
"We've been through a really hard time. They burned him alive, and we burn inside now," he said.
"His mother cries just at the mention of his name. I'm trying to be strong in front of my children, who've been traumatized by the death of their brother," he said.
"The most important thing is that justice is pursued for my son. I want his killers to spend the rest of their lives behind bars, with no pardon."
The June 2014 abduction of Naftali Frenkel, Gilad Shaer and Eyal Yifrach from a hitchhiking stop near Hebron sparked a vast Israeli search operation targeting Hamas, who denied involvement in the killings, in which hundreds of Palestinians were arrested and at least five killed.
The brutal revenge killing of Abu Khdeir was followed by an uptick in rocket fire from Gaza, and the launch on July 8 of a full-scale Israeli military operation against the Mediterranean enclave, which killed over 2,200 Palestinians, including 500 children. (T/P010/R04)
Mi'raj Islamic News Agency (MINA)