Palestinian Ambassador Says Israel Doesn't Want Peace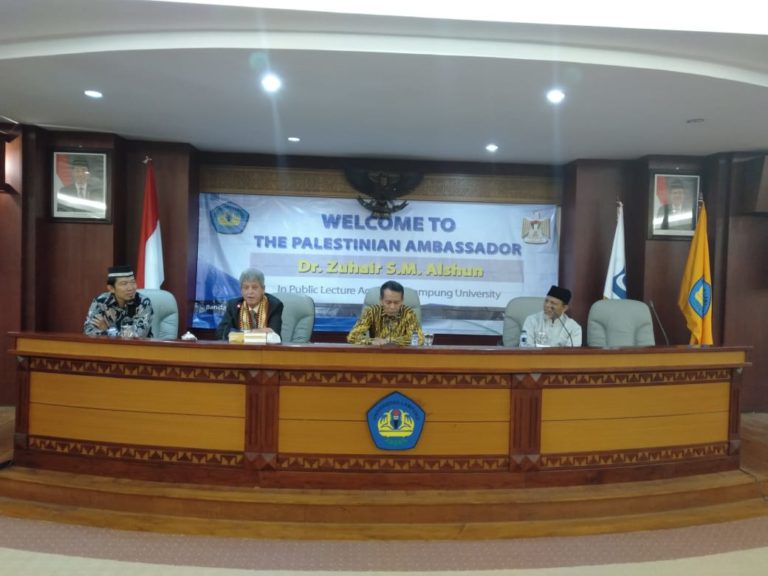 Bandar Lampung, MINA – There is no a little desire from Zionist Israel to make peace with Palestine.
This was stated by Palestinian Ambassador to Indonesia, Zuhair Alshun, in the Public Lecture initiated by University of Lampung in collaboration with Aqsa Working Group's Palestinian Institute, Saturday.
"It used to be peaceful, but Jewish extremists killed Prime Minister Isac Rabin. So, the peace agreement finally failed. "They really don't want peace, and want Palestinians to leave their own land," he said.
In addition, according to Zuhair, Zionist attitude to full control of Palestine was reflected in various tactical steps.
"Israel has taken tactical steps to fully control Palestine by continuing to expand settlements for Israeli Jews," he said.
So, he continued, there was no other way for Palestinian people, except to fight. Because Israel is not a peace-loving nation. They never want peace in Palestine.
Zuhair hopes full support of Lampung residents in particular, Indonesia in general for Palestine. (TL/Sj/R04)
Mi'raj News Agency (MINA)