OIC Concerned at Deteriorating Situation in Rakhine State, Myanmar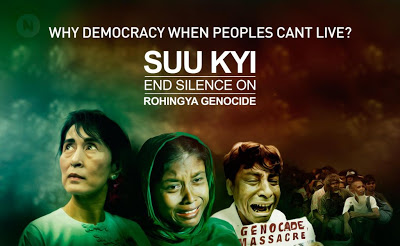 Jeddah, 24 Safar 1438/24 November 2016 (MINA) – The Organisation of Islamic Cooperation, OIC, has expressed grave concern at the deteriorating situation following the on-going security operation in Rakhine state, Myanmar, as reports have been received of serious human rights violations against innocent Rohingya civilians, including torture, rape and summary executions.
In a statement, the OIC reiterated its concern that the destruction of homes and mosques has forced tens of thousands to flee their villages and the subsequent blockade in the region has also left many in the area facing acute shortages of food, water and essentials, WAM reported Thursday.
Dr. Yousef A. Al-Othaimeen, OIC Secretary-General, called for an immediate cessation of violence and urged the authorities of Myanmar to ensure that the security services act in full compliance with the rule of law and to allow humanitarian aid agencies access to the affected region to provide needed relief to the victims.
He called upon the government to abide by its obligations under international law and human rights covenants and take concrete steps to prevent the further deterioration of the crisis in Rakhine state.
The United Nations has called for an independent investigation, saying that 30,000 Rohingya have been displaced and citing reports of villages being burned and sweeping arrests and detentions. Reuters news agency has reported that hundreds have crossed to neighboring Bangladesh.

Rohingya issue damaging Suu Kyi's international standing
Aung San Suu Kyi is clearly not in control of the army, which has a powerful position and retains 25% of all parliamentary seats.
But her handling of the crisis in the face of human rights violations claims is damaging her international standing, prompting petitions to revoke the Nobel Peace Prize she was awarded in 1991.
Some in her administration fear that mounting pressure on her fledgling administration could see some Western governments threaten curbs or to withhold development assistance. (T/R07/R01)
Mi'raj Islamic News Agency (MINA)