OBAMA CALLS CALIFORNIA SHOOTINGS 'ACT OF TERRORISM'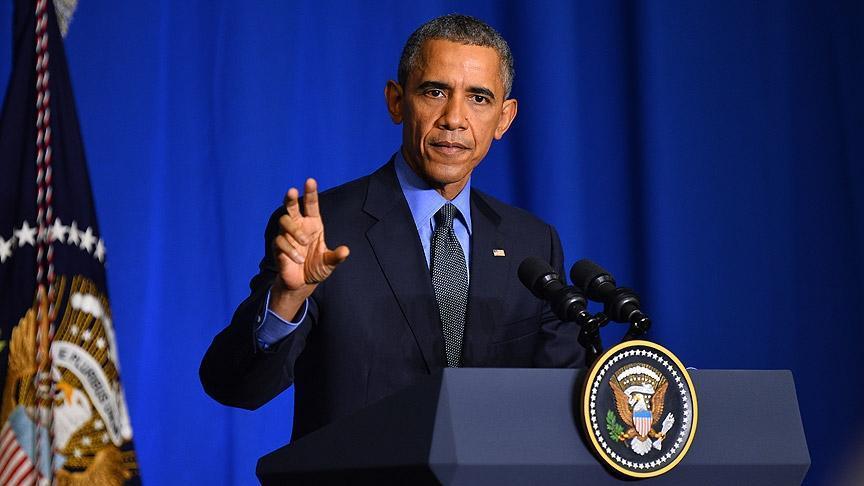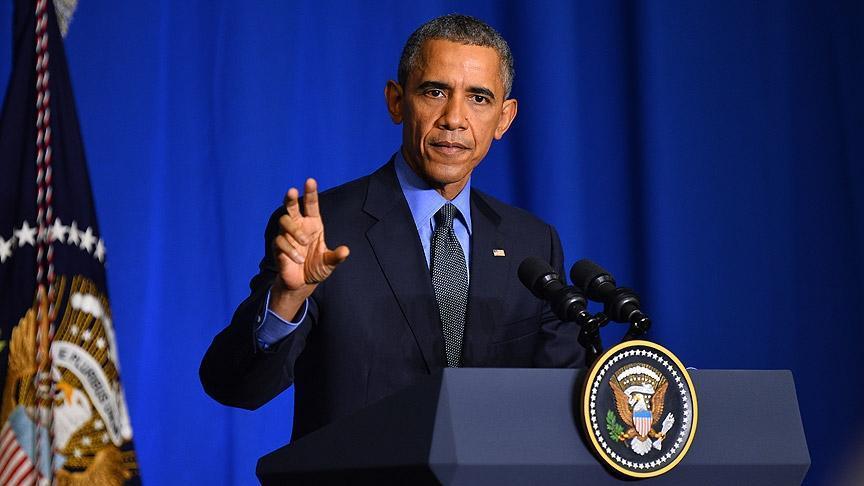 Washington, 25 Shafar 1437/7 December (MINA) –  U.S. President Barack Obama has called the recent California shootings that left 14 people dead as an act of terrorism designed to kill innocent people, but he stopped short of linking the incident with Daesh.
In his address from the Oval Office at the White House Sunday, Obama said that his security team was still working to determine whether the attackers were motivated by Daesh, Anadolu Agency reports as quoted by Mi'raj Islamic News Agency (MINA).
"We have no evidence that the killers were directed by a terrorist organization overseas or that they were part of a broader conspiracy here at home," he said.
"But it is clear that the two of them had gone down the dark path of radicalization, embracing a perverted interpretation of Islam that calls for war against America and the West."
On Wednesday, the couple, Syed Farook, 28, and Tashfeen Malik, 27, opened fire at a holiday party in San Bernardino, California, killing 14 people and injuring dozens others.
The American president also spoke about how Daesh did "not speak for Islam," calling the body "thugs, killers", and a "cult of death".
He urged the American Muslim community to partner in the fight against Daesh and reject its hateful ideology.
He said that the West was not at war against Islam and cautioned Americans against singling out Muslims.
The assailants Farook and Malik were killed in an exchange of fire with police, several hours after the initial rampage at the party Wednesday. On Friday, officials had announced that the attacks were being investigated as an act of terrorism.
The killings marked the deadliest mass shooting in the U.S. since the Sandy Hook Elementary School massacre in Connecticut in 2012, in which 26 people were killed, including 20 children. (T/P010/R03)
Mi'raj Islamic News Agency (MINA)