Myanmar's Suu Kyi Meets Persecuted Rohingya Muslims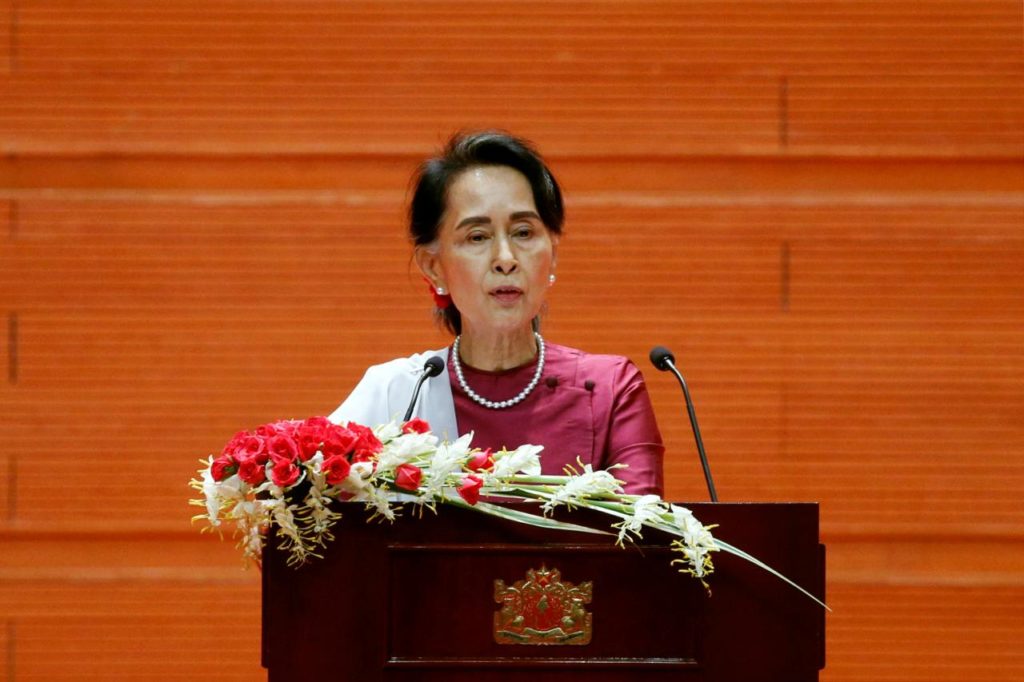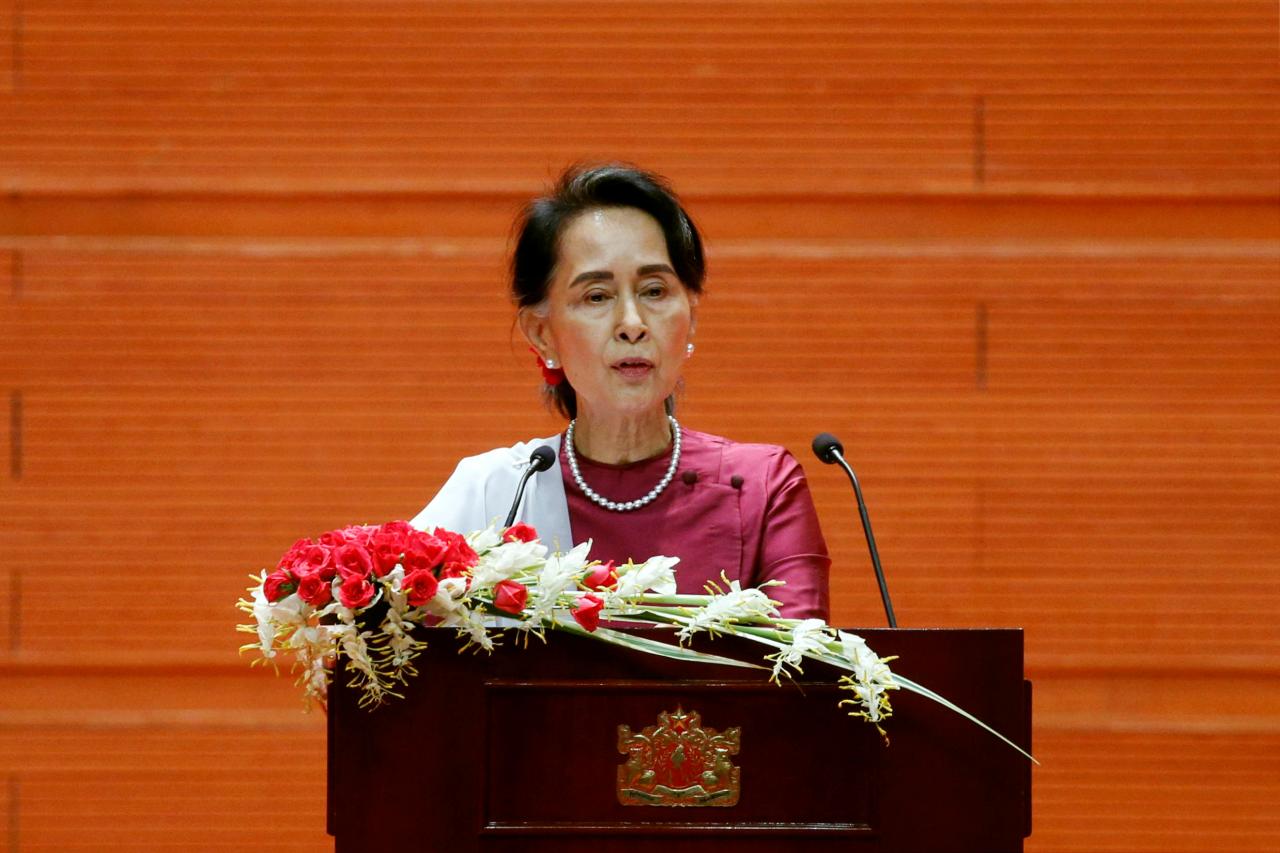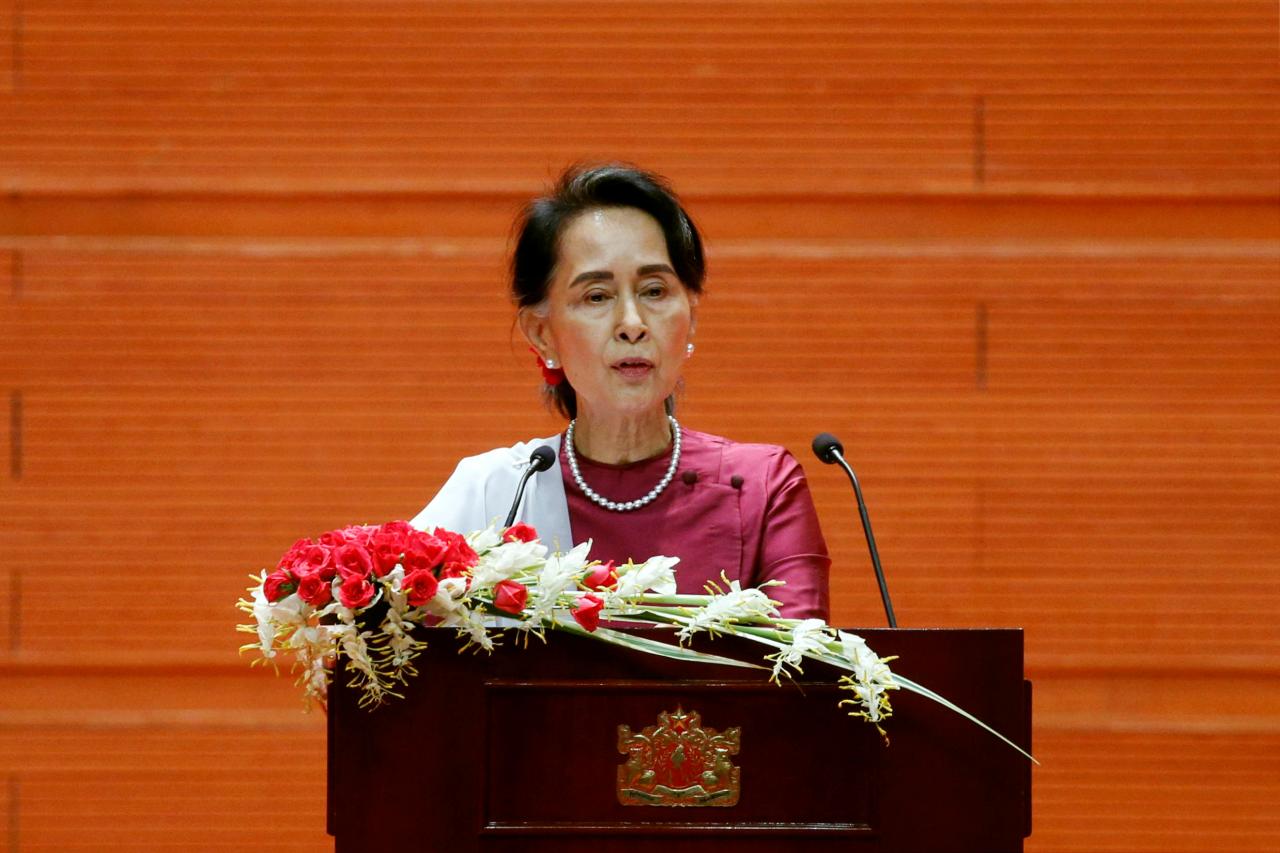 Yangon, Myanmar, MINA – State Counselor Aung San Suu Kyi on Thursday paid her first visit to the northern part of Rakhine state, where hundreds of thousands of Rohingya Muslims have fled their homes in recent months.
Suu Kyi, Maynmar's de facto leader, has come under fire over her refusal to speak out against the persecution of the Muslim minority in a heavy-handed security crackdown launched in late August.
She arrived in state capital Sittwe early Thursday before travelling to Maungdaw in the north, an official said.
State government spokesman Tin Maung Swe said she met Regional Chief Minister U Nyi Pu to discuss the situation in northern Rakhine.
"Government officials and security personnel accompanied her in her visit to Maungdaw after the meeting," he told Anadolu Agency.
Rohingya families are still crossing the Naf river into Bangladesh to flee what UN officials have called "ethnic cleansing" by the military.
Suu Kyi, a Nobel Peace Prize recipient, visited southern Rakhine during the 2015 election campaign but has not previously travelled to the north, where most Rohingya live.
Repatriation
"She said she wants to see the ground situation herself," said Tin Maung Swe said.
New York-based Human Rights Watch on Thursday said Suu Kyi needs to develop her own team, and her own lines of communication, rather than depending on the military and military-controlled institutions for information.
"[The] Burmese military has a lot to hide and has been trying to use her as a shield against the international community," said Phil Robertson, deputy director of HRW's Asia Division, while referring to the Myanmar Army.
"The big question is whether Aung San Suu Kyi's visit to Rakhine state, and especially Maungdaw, marks the beginning of an effort to break out of the military cordon placed around information she receives about events on the ground," he told Anadolu Agency in an e-mail.
"The next days or weeks will tell whether she's going to be part of the solution or part of the problem," he said.
During a day-trip to the area, she met with Rohingya villagers in Pantaw Pyin village in Maungdaw Township, said Tin Maung Swe.
She also visited an area near Taung Pyo village, where according to a plan Rohingya refugees from Bangladesh will be repatriated in houses that will be built for them, and two other villages with a Rohingya ethnic majority.
Refugees in Bangladesh
"She returned to Sittwe at around 4 p.m. and left for Yangon," he said.
Maungdaw has been particularly affected by the security operation launched on Aug. 25.
According to the UN, around 607,000 Rohingya have fled Rakhine as security forces and Buddhist mobs have killed men, women and children, looted homes and torched villages.
In September, Bangladeshi Foreign Minister Abul Hasan Mahmood Ali said around 3,000 Rohingya had been killed in the crackdown.
Turkey has been at the forefront of providing aid to Rohingya refugees and President Recep Tayyip Erdogan has raised the issue at the UN.
Rohingya, described by the UN as the world's most persecuted people, have faced heightened fears of attack since dozens were killed in communal violence in 2012.
A year ago, following attacks on border posts in Rakhine's Maungdaw district, security forces launched a five-month crackdown in which, according to Rohingya groups, around 400 people were killed.
The UN documented mass gang rapes, killings — including of infants and young children — brutal beatings and disappearances committed by security personnel.
In a report, UN investigators said such violations may have constituted crimes against humanity.
Myanmar has held talks with Bangladesh recently to explore the repatriation of Rohingya. Myanmar has denied citizenship to Rohingya for decades.? (T/RS5/RS1)
Mi'raj Islamic News Agency (MINA)