US MUSLIMS CALLS FOR CHARLESTON DAY OF PRAYER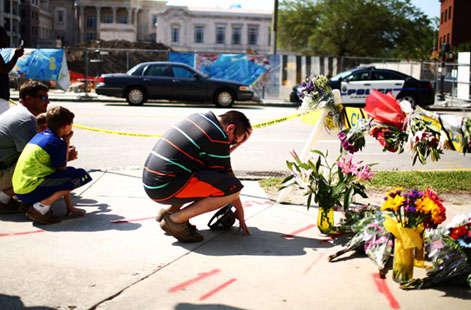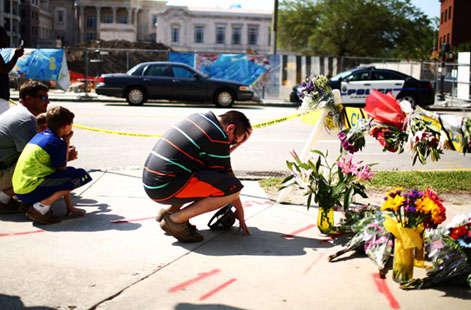 Washington, 4 Ramadhan 1436/21 June 2015 (MINA) – Leaders of Baltimore Muslim community have called for a Ramadan 'Day of Prayer' for Healing after Charleston Massacre "Day of Prayer" today to seek peace and healing in the aftermath of Wednesday's massacre of nine people at a Charleston church.
"As Muslims across America observe the month of Ramadan, we urge communities to reflect on the need to defeat hatred with tolerance, to seek justice for those murdered and to pray for peace and healing for grieving families and communities," Zainab Chaudry, outreach manager of Maryland chapter of the Council on American-Islamic Relations (CAIR), said in a statement obtained by On Islam quoted by Mi'raj Islamic News Agency (MINA) as reporting.
The attack came last Wednesday on Emanuel African Methodist Episcopal Church in Charleston, South Caroline, in which suspected gunmen, Dylan Roof, killed six women and three men during a Bible Study.
"We need heavy, united prayer for an end to racism," said Imam Hassan Amim, who is chaplain for Johns Hopkins Hospital and the Baltimore City Police Department, as well as the resident Imam at Johns Hopkins University in Baltimore.
"The best time to make supplication is when we are fasting and in sujood [prostration]. I ask Muslims across America to pray for healing for our nation, to make collective dua [supplication] that racist attitudes will cease and desist."
The vehement attack was condemned by leading Muslim groups in the US, including CAIR and the Islamic Circle of North America (ICNA).
"Race-inspired terrorist attacks against sacred spaces of African Americans, particularly churches, has unfortunately been a continuous part of African American religious history since the late 1800s when Black Christians separated from White denominations due to racial hostility and formed their own churches," ICNA said in a statement published on its website.
The Wednesday shooting at the Black Church is the deadliest attack on an American house of worship since 1991.
"We call upon all faith communities to resoundingly denounce hateful, violent attacks of terror," said Naeem Baig, president of ICNA.
"Regardless of their race, ethnicity, or national origin, our houses of worship in America should be places of peace and security."
CAIR and Baltimore Muslims leaders extended condolences to the families of those who were killed in Charleston.
"The Qur'an, the Muslim holy book, says: 'He who takes one life, it is as if he has slain all of mankind. And he who saves one life, it is as if he has saved all of mankind.' [Surah Ma'idah 5:32]," they said in a joint statement.
"We will not allow forces of hatred and division to be greater than the forces of peace and tolerance. Join us to pray for healing for all of our communities that are hurting across America today." (T/P006/R04)
Mi'raj Islamic News Agency (MINA)