Muslim Father of Killed Soldier "slams" Trump With Truth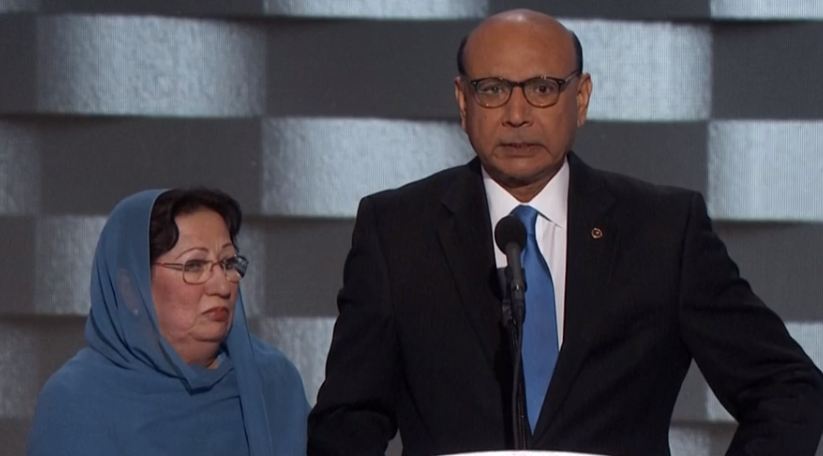 Philadelphia, 25 Syawwal 1437/30 Juli 2016 (MINA) – Khizr Khan isn't a politician. He's a Muslim immigrant whose son died while serving in the U.S. military. He had a message for Donald Trump during an address Thursday night at the Democratic National Convention, Fusion.net reported.
"Donald Trump, you are asking Americans to trust you with your future. Let me ask you, have you even read the United States Constitution?" Khan said. "I will gladly lend you my copy."
"In this document, look for the words liberty and equal protection of law. Have you ever been to Arlington Cemetery?" Khan continued. "Go look at the graves of brave patriots who died defending the United States of America. You'll see all faiths, genders, and ethnicities. You have sacrificed nothing and no one."
Khan addressed the convention to speak mostly about his son, Captain Humayun Khan, who died in Iraq in 2004 and was posthumously awarded the Purple Heart and Bronze Star. Former NBA star Kareem Abdul Jabbar spoke of Capt. Khan's heroism while introducing his father.
It's being called the "most powerful speech"of the Democratic National Convention, something that is "going to be remembered for decades." Even prominent Republicans were moved, with one calling it a "dignified, damning indictment" of the party's presidential nominee, Donald Trump, Huffington Post reported.
Khan said that like other man, his son has a dream too. "Our son, Humayun, had dreams too, of being a military lawyer, but he put those dreams aside the day he sacrificed his life to save the lives of his fellow soldiers,' he stressed out.
He continued, Donald Trump consistently smears the character of Muslims. He disrespects other minorities; women; judges; even his own party leadership.
"We cannot solve our problems by building walls, sowing division. We are stronger together. And we will keep getting stronger when Hillary Clinton becomes our President," he asserted.(T/R04/R03)
Mi'raj Islamic News Agency (MINA)