Modern Times Slavery and What Can be Done with It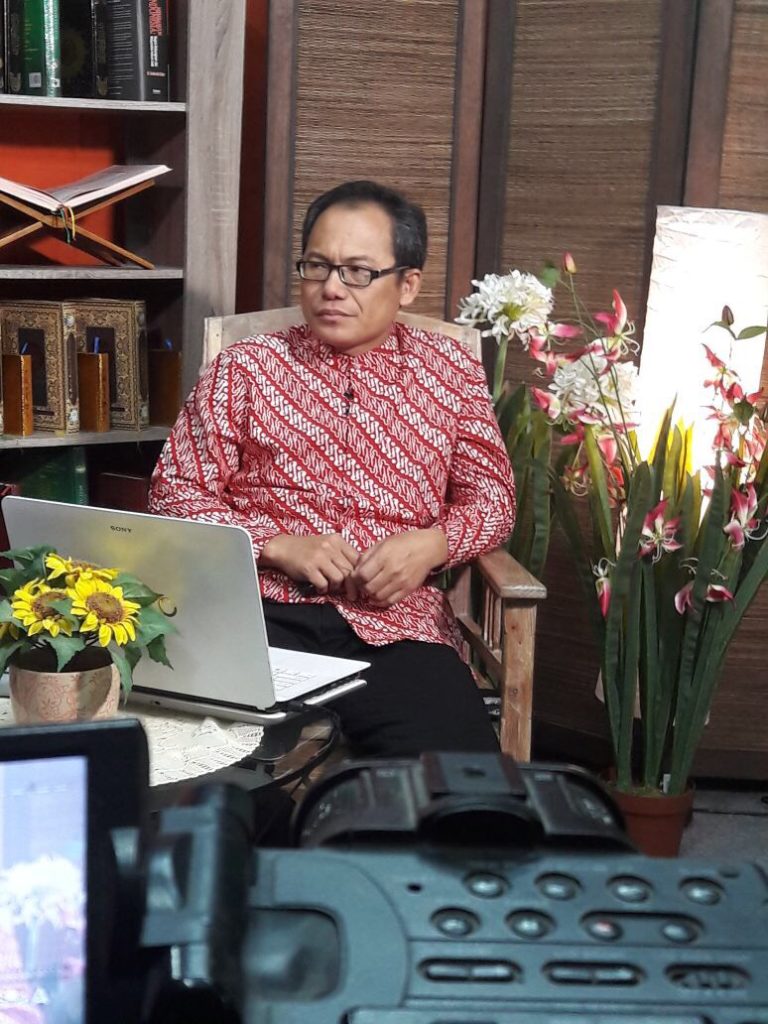 The last case of allegedly slavery in Libya has shocked the world. Humans there were sold at a mere $200 per person, cheaper than how slaves were traded hundreds of years ago. Is this a unique phenomenon? What can be done? In order to discuss this matter, MINA has interviewed an expert on criminology. Hamid Patilima graduated as a bachelor from the faculty of Social and Political Science, University of Indonesia majoring in Criminology, became a Master of City Development Analysis in University of Indonesia, and became a PhD of Education Technology, Early Age Education in the Jakarta State University.
MINA: Findings regarding the slavery that has just occurred in Libya, where it was said that humans were traded as low as $200, but surely this is just the tip of the iceberg?
Hamid: Human trade is a crime against humanity that is strongly opposed by the United Nations, because it degrades human dignity. The current figure is only a matter of number but in essence, the traffickers have degraded human beings since the recruitment process done through empty promises.
MINA: In your opinion, is the European Union partly responsible regarding the slavery case?
Hamid: The European Union is very strict when it comes to abolishing human trafficking, since the continent has become the destination of human trafficking from Asian countries, like Cambodia, Indonesia, Thailand, Vietnam, Mongolia, and East Timor; in this matter The EU works together with such countries, which are the ASEAN countries.
MINA: The UN states that it called for "urgent action to end (Libya's) trade in enslaved people." Then how about slavery in other places, given the International Labor Organization, together with the Walk Free Foundation and the International Organization for Migration found that just in 2016, there are still more than 40 million people who became victims of modern slavery? What has been and will be done by the United Nations about this?
Hamid: The United Nations through its OHCHR and UNODC has done various measures in preventing and addressing the crime of people trafficking; furthermore, the Secretary General of the UN has appointed a Special Rapporteur on Trafficking in Persons. The Special Rapporteur conducts a review on the implementation of resolution 11/3, regarding trafficking in persons, especially women and children.
MINA: Where is the weakness of governments and international institutions in addressing this problem? Does it lie in the policy making, in the practice, or perhaps the lack of collaboration among institutions, what can be corrected from the measures that have been done so far?
Hamid: It lies in the inadequate ability of the law enforcement in conducting the identification of both perpetrators and victims of human trafficking; the lack of coordination among law enforcement on the borders, seaports, airports, terminals and stations; and the lack of monitoring by the state apparatus in terms of employment; as well as too much rotations of skilled apparatus in abolishing the crime of human trafficking.
MINA: Point 8 in the Sustainable Development Goals regarding Decent Work and Economic Growth highlights preventing unfair hiring and recruitment practices, particularly of vulnerable groups such as migrant workers; in your opinion has there been some kind of achievement of this goal?
Hamid: There is still a long road ahead, since human trafficking is a well-coordinated crime, and when one criminal is detected, they would not know their own links, they would not know who they work with; so this crime must be fought in a very organized manner. A number of countries have established task forces. Indonesia for instance has established the "Human Trafficking Crime Eradication Task Force", which includes various ministries/institutions as well as national and international organizations. But this task Force faces a number of problems, particularly in regards to the rotation of the task force members, limited budget, as well as the fact that Indonesia is a big country, making the problem even harder.
MINA: In your opinion, what can be done in order to eradicate modern slavery?
Hamid: Empowering the capacity of parents in accompanying and guiding their children; systematic trainings of state apparatus regarding early detection; empowering the public capacity in prevention in places of origin, transits, and destinations; and the dissemination of the Indonesian 21/2007 law regarding the eradication of Human Trafficking Crime.(W/NMT/RE1)
Mi'raj News Agency (MINA)