Minister Bambang: Real Halal and Islamic Financial Must Be Strengthened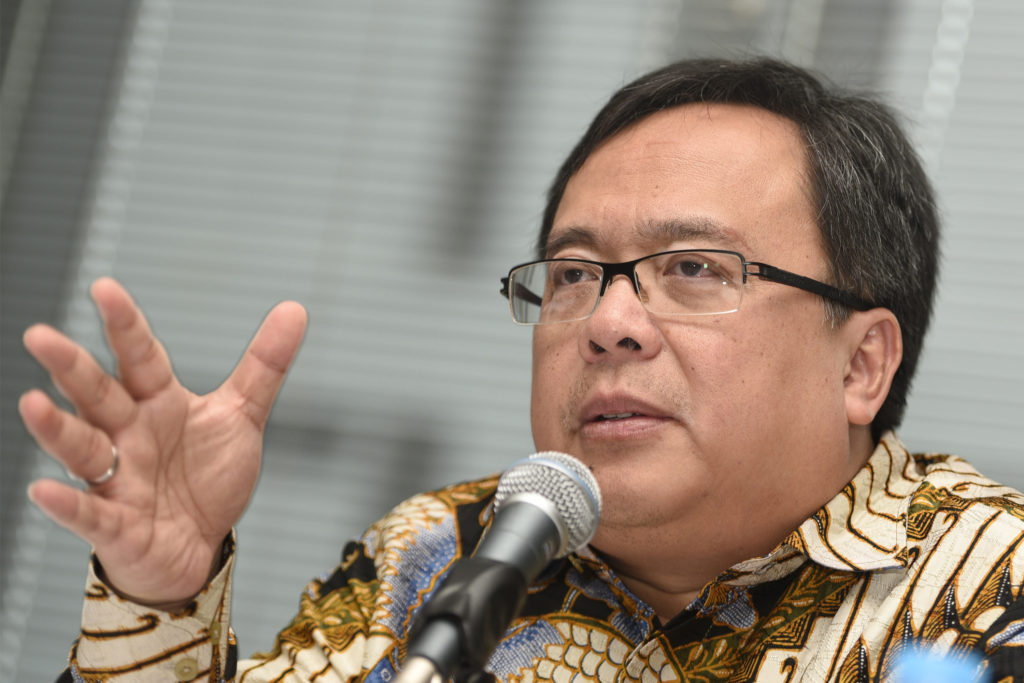 Jakarta, MINA – The Chairman of the Association of Islamic Economic Experts (IAEI) Bambang Brodjonegoro stressed that in 2020, the integration between the halal real sector and Islamic financial must be strengthened.
"We see, the Islamic financial sector exists because it is needed by the growing development of halal industry in Indonesia," he said at the 15th IAEI Anniversary themed 'Sharia Business Management in Hajj and Umrah Travel' at Bidakara Hotel, Jakarta, Wednesday.
Bambang who is also the Minister of National Development Planning (PPN) said that this was strengthened after the emergence of Law No. 34 of 2014 concerning Management of Hajj Funds.
"The mandate of this regulation is to establish hajj financial management institution that is expected to be able to make management more professional and provide benefits to pilgrims," ​​he said.
One concrete form of integration is the formation of the National Islamic Finance Committee (KNKS). This institution is a manifestation of the government's commitment to develop sharia finance seriously by involving all stakeholders. The goal, so that finance and real can be equally developed.
He sees that the development of sharia economy in the future will improve especially through fintech and e-commerce.
"More and more platforms provide hotels, attractions, airlines and religious tourism," he explained.
Moreover, the Umrah congregation in December 2018 reached 256,700. Ranked second, after Pakistan reached 426,900. So that the Islamic economy market in Indonesia based on the real and halal sector is quite large. In line with the development of the digital economy.
Furthermore, Bambang said that the real manifestation of the integration of the banking sector with the real sector was the establishment of KNKS, which is a manifestation of the government's commitment to seriously develop Indonesia's Islamic finance economy with stakeholders.
"KNKS has the role of equating perceptions and synergies between government regulators and the Islamic finance industry to create harmonious and progressive Islamic finance for the development of the Indonesian economy," he added. (L/Sj/P2)
Mi'raj News Agency (MINA)