Malaysian Parliament Urge UN to Expell Israel from Membership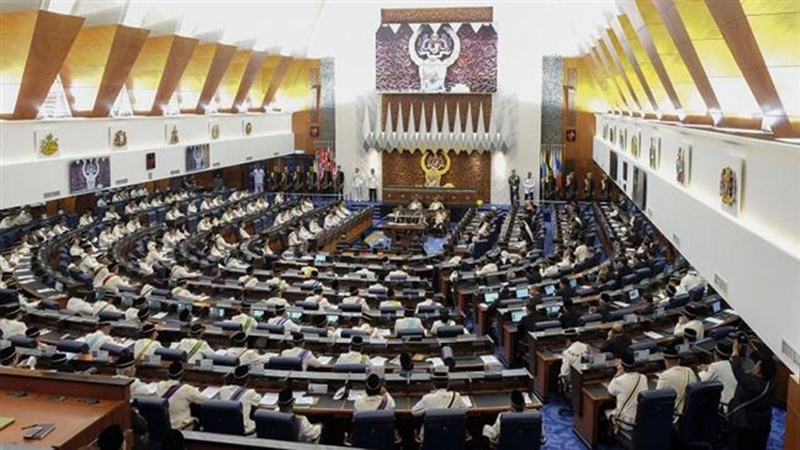 Kuala Lumpur, MINA – The Malaysian Parliament on Thursday unanimously urged the government together with the Organization of Islamic Cooperation (OIC) to demand that Israel be expelled from the United Nations (UN) membership.
The urge is a form of rejection of Israel's annexation plan and the US President Donald Trump's peace agreement "Deal of Century" which is claimed to resolve the conflict between Israel and Palestine, MalaysiaKini reported.
Syed Ibrahim Syed Noh (PKR-Ledang) said, Israel must be expelled from the assembly and all UN agencies because the country failed to fulfill its obligations as a member.
He also said the petition signed by all MPs would send a clear signal of protest about the annexation plan. The petition was also proposed to be submitted to the US Embassy (in Kuala Lumpur), the United Nations and the Asean Inter-Parliamentary Assembly.
Syed Ibrahim hopes that MPs from both the government and the opposition unite to show an agreement and speak loudly about Palestinian issue.
"I would like to propose that MPs deliver awareness messages, in collaboration with relevant NGOs (non-governmental organizations) in their respective constituencies regarding the latest developments in Palestine and provide guidance for them to express their support and solidarity with Palestine in his struggle for freedom and peace," he said.
He also said this problem was not only opposed by Malaysia but also by other countries including France and the European Union.
"So, this is a broad emphasis, only those (allies of Israel) who see and still hope that the US will succeed in resistance," he concluded. (T/R7/RE1)
Mi'raj News Agency (MINA)