JOKOWI PROMISES TO MAKE RI BETTER PLACE FOR INVESTORS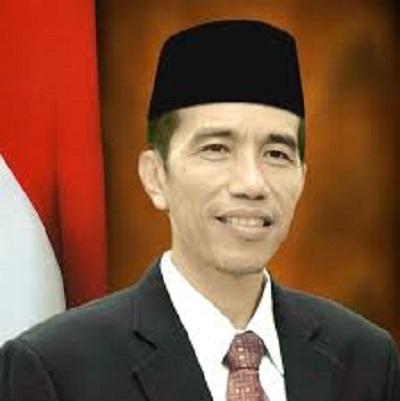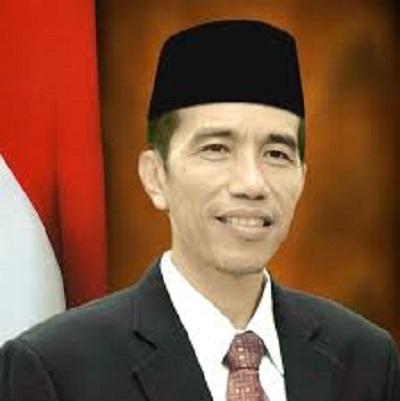 Jakarta, 25  Dzulqa'dah 1435/20 September 2014 (MINA) – President-elect Joko "Jokowi" Widodo has reiterated his promise to establish a pro-business government, which is able to create a more conducive business climate both for local and foreign investors.
Jokowi, accompanied by vice president-elect Jusuf Kalla, expressed the commitment in front of hundreds of entrepreneurs during the launching of an economic road map proposed by the Indonesian Employers Association (Apindo) on Thursday evening.
During his speech at the event, Jokowi acknowledged legal uncertainty and complicated licensing procedures, as well as difficulty in conducting land acquisition, had become major barriers to doing business in the country, The Jakartapost quoted by Mi'raj Islamic News Agency (MINA) as reporting.
Jokowi said the complicated licensing procedures in government offices should be resolved through system simplification. "During my tenure as mayor of Surakarta [Central Java], we were quite successful in implementing a one-stop service licensing system for the public. In Jakarta, we have five districts that already offer online service for the issuance of building permits [IMB]," he said.
However, Jokowi said such breakthroughs had yet to be implemented at the national level, where entrepreneurs still needed many years dealing with various ministries or state institutions to obtain business permits.
Jokowi said that his team was currently designing a one-stop service office for business permits at the Investment Coordinating Board (BKPM).
He said legal uncertainty, which mostly occurred due to the excessive number of regulations, laws and bylaws that often contradicted each other, was one of the major complaints he received from both local and foreign companies.
"I have to admit that our country is not agile in economic development because we have too many rules. We are hoping to revise a number of regulations with the House of Representatives, even though my coalition is not the majority there," he said.
Jokowi said he would also do his best to solve land acquisition problems by, for example, asking related government offices to conduct on the spot investigations to find the real problems hampering specific cases of land acquisition.
Besides eliminating the investment barriers, Jokowi also promised to reduce the fuel subsidy, which has seriously hurt the state budget for many years. In order to resolve the problem, Jokowi said he agreed with Apindo's main recommendation to scrap the fuel subsidy and reallocate the funds to productive sectors in the first 100 days of his tenure.
According to the 2015 state budget, the fuel subsidy will increase by Rp 44.6 trillion (US$3.72 billion) to Rp 291.1 trillion next year. Jokowi will have no choice but to raise the price of fuel if he wants to reduce the costly fuel subsidy spending.
"The fuel subsidy should be reallocated to productive sectors, such as infrastructure and agriculture, as Apindo has calculated that increasing the cost of subsidized gasoline [premium] by Rp 3,000 would provide a fiscal space of Rp 150 trillion next year," he said.
Jokowi said his administration would also manage the state budget in a more efficient way, citing costs for officials' travel and meetings, which reached Rp 30 trillion and Rp 18 trillion respectively in the 2015 state budget, as "ridiculous and do not make any sense".
Jokowi added that he, being a former mayor of Surakarta and governor of Jakarta, knew many posts in government budgets were being abused for trivial expenditures, which could be trimmed.
Moreover, he said he and Kalla could be trusted to manage the budgets efficiently due to being entrepreneurs themselves.
"We also have to enlarge our state revenue through tax because the potential is huge, but I hope entrepreneurs are not afraid of this. Businesses are obliged to pay taxes after gaining huge incomes," he said.
During Thursday's event, Djisman Simanjuntak, one of the road map compilers, also presented Apindo's economic plans contained in the road map, which were printed in booklets handed out to the audience.
Apindo chairman Sofjan Wanandi said the economic road map comprised a set of recommendations and policies that focused on, among other things, the need for Jokowi-Kalla's incoming administration to create at least 3 million jobs every year.
The programs are divided into 100 days, one year and five years of tenure, with the main policies in the sectors of energy, food and agriculture, manufacturing, services, finance, as well as cross-sectors, such as legal certainty, decentralization and bureaucracy reform.
The topics were selected based on a series of discussions with entrepreneurs, academics, think tanks, government officials, international NGOs, chambers of commerce and embassies between March and July this year.(T/P009/R03)
Mi'raj Islamic News Agency (MINA)