Jerusalemite Perform Fajr Prayer Close to Al-Asbat Door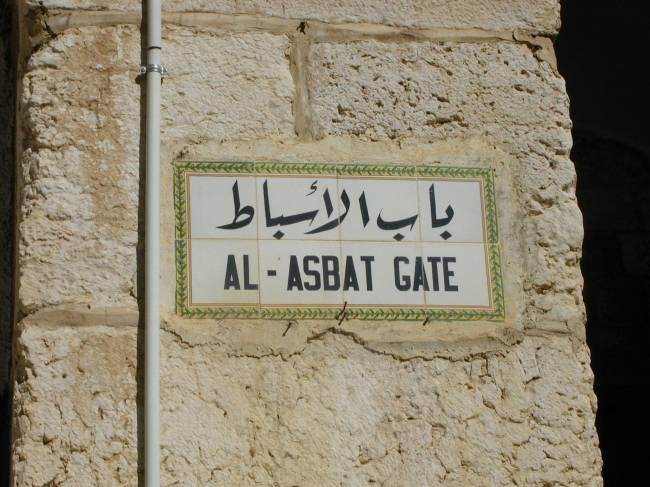 Dome of rock Al-Asbat Gate Door.
Ramallah, MINA – Thousands of Jerusalemite performed fajr prayer in front of Al-Asbat door, one of Al-Aqsa Holy Mosque's doors, in rejection of the Israeli occupation's measures of setting electronic doors to inspect the worshippers.
All the department's workers including the Mosque's guards refused to enter Al-Aqsa mosque through the electronic doors for the second consecutive day, KUNA reported, citing The Islamic Awqaf department in a statement on Monday.
The Israeli police informed three of Al-Aqsa guards of the prevention of entering Al-Aqsa mosque until further notice, it added.
A group of radical Jewish settlers broke into the yards of Al-Aqsa mosque under tight protection of the Israeli police, it said.
Meanwhile, the Israeli police attacked the worshippers after performing esha (night prayer) in front of Al-Asbat gate, injuring several of them.
The Palestine Red Crescent Society said in a statement that 17 Palestinians were wounded yesterday after the assault by Israeli police against worshippers.
The Israeli authorities opened three of Al-Aqsa Mosque's main gates yesterday after the closure that started last Friday noon at the pretext of the killing of two Israeli police officers in an operation during which three Palestinian attackers were killed. (T/RS5/RS1)
Mi'raj Islamic News Agency (MINA)