Israeli Warplanes Attack Dozens of Locations in Gaza During Night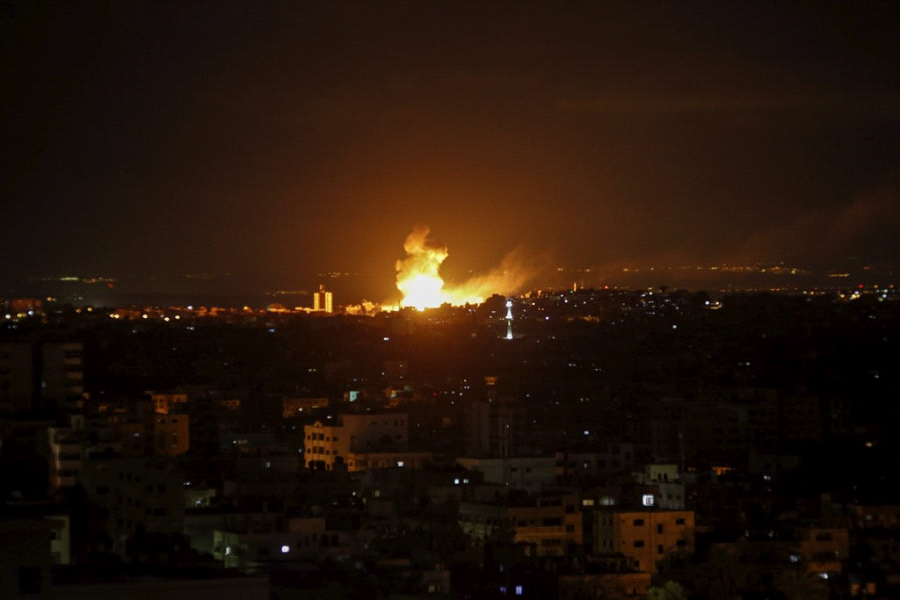 Gaza, MINA — Israeli warplanes attacked dozens of locations throughout the Gaza Strip during the night causing damage and panic among the civilian population but no injuries, according to WAFA correspondent.
He sai, explosions were heard throughout the night in Gaza as Israeli warplanes struck targets from the north of  the Gaza Strip to the south.
Serious damage was caused to several buildings and homes in the vicinity of the attacked targets, including the Indonesian Hospital in the north of the Gaza Strip, which sustained damage to the structure and facilities and caused panic among the patients.
The planes targeted and destroyed early on Saturday a four-story building that was still under construction in the center of Gaza City. Several buildings in its vicinity were also damaged in the attack, said the correspondent.
The Israeli army claimed dozens of rockets were fired from Gaza into Israel prompting the airstrikes.
The Palestinian factions, on the other hand, said the rocket attack came after Israeli soldiers shot and killed four Palestinian civilians who were among thousands of protesters gathering at the Gaza border fence with Israel and hundreds were injured.
The rockets did not cause any injury or serious damage but triggered Israel's Iron Dome to intercept and destroy some of them before landing.
Israelis were ordered to stay in the shelters during the night and the Palestinians called off schools in many areas in Gaza in fear of continued Israeli airstrikes.
More than 200 Palestinians were killed so far by Israeli army gunfire in the weekly March of Return protests which started at the end of March and over 10,000 injured.(T/RS5/RS1)
Mi'raj Islamic News Agency (MINA)