Israeli Warplanes Again Storm Gaza Strip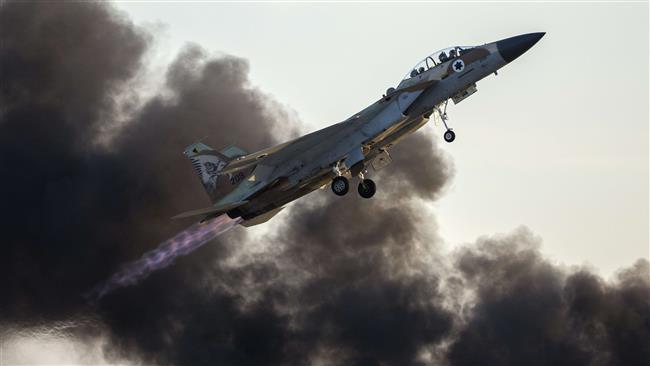 Gaza, MINA – Israeli warplanes carried out airstrikes into the Gaza Strip on Thursday, August 22. It was done after a rocket attack from the blockaded area.
Israeli Defense Forces spokesman, Avichay Adraee said the latest airstrikes targeted Hamas positions throughout Gaza. "The attack was carried out in response to a rocket launched from Gaza on Wednesday night," he said, quoted by Anadolu Agency (AA).
According to a witness, one of the targets was a site affiliated with the Ezzedine al-Qassam Brigade, Hamas's armed wing. There were no reports of whether the Israeli attack caused casualties or injuries.
Israeli Prime Minister Benjamin Netanyahu said the attack on the Gaza Strip would continue even though his country would hold elections in September. He said this during a two-day visit to Ukraine on Monday.
Netanyahu denied the news that he would hold back and not carry out attacks on Gaza for election reasons.
"This is not true. "Everyone who knows, I know that my consideration is factual and real, that I am acting in full cooperation with the security forces, with firmness and responsibility," Netanyahu said and quoted by Middle East Monitor (MEMO).
Netanyahu stressed that the election would not hold him to launch an attack on Gaza. "If needed, we will start a big (attack) campaign, with or without elections," he said.
Last May, Hamas and Islamic Jihad groups engaged in fighting with the Israeli military. The war is said to be the worst since the Gaza conflict in 2014 which left thousands of Palestinians dead.
Hamas and Islamic Jihad launch hundreds of rockets into Israeli territory. Tel Aviv responded by launching airstrikes into Gaza. As many as 25 Palestinians and four Israelis have been killed in the latest fighting.
Both sides stopped fighting after Egypt mediated in order to reach a ceasefire. Although the negotiations were reported to be tough, an agreement was reached. (T/Sj/P2)
Mi'raj News Agency (MINA)