ISRAELI FORCES DETAIN 8 PALESTINIANS IN HEBRON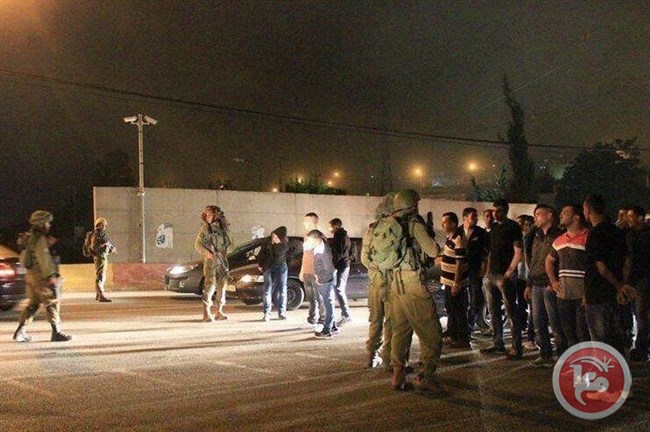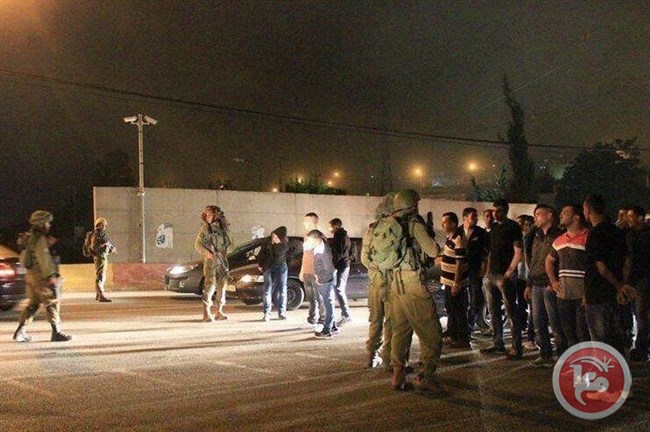 Hebron, 6 Muharram 1437/19 October 2015 – Israeli forces on Sunday detained eight Palestinians in the southern occupied West Bank district of Hebron, locals said.
Local sources identified four of the detainees as Muhammad Maher Saed Abeido, 25, Muhammad Hamdi al-Jabri, 27, Ibrahim al-Jabri, and Muhammad Syori, Maan News Agency quoted by Mi'raj Islamic News Agency (MINA) as reporting.
Israeli troops also detained the brother of Amjad al-Jundi, a Palestinian who Israeli authorities claim was shot and killed after allegedly stabbing an Israeli soldier and stealing his gun in southern Israel on Oct. 7.
Al-Jundi's brother, Mahmoud Hatem Ibrahim al-Jundi, 24, was detained near Tarqumiya, northwest of Hebron, while he was on his way to work in Israel, locals said.
The other three Palestinians have yet to be identified, although an Israeli army spokesperson confirmed that eight Palestinians were detained in Hebron overnight Sunday for "illegal activity."
October has seen record numbers of detentions since June 2014, according to the UN Office for the Coordination of Humanitarian Affairs, as Israeli authorities respond to increasing attacks and clashes in the region, through methods that critics argue amount to collective punishment.
Since the beginning of the month, at least 42 Palestinians have been shot dead, around half of whom were killed during clashes, and more than 1,500 have been injured.
Meanwhile, Palestinians have been responsible for the deaths of seven Israelis killed in the same period, with dozens more injured in various attacks.
An Israeli police statement released Thursday reported that more than 200 Palestinians have been detained during the last two weeks on charges including stone throwing, throwing Molotov cocktails, and carrying a knife.
The Palestinian Authority Committee for Prisoners' Affairs meanwhile said last week that Israeli forces have detained up to 650 Palestinians since the beginning of October, most of them younger than 20 years old.
The committee said in a statement that most of the Palestinians were detained during clashes with Israeli soldiers, or subsequently in overnight raids on the pretext of resisting Israeli soldiers.
According to the statement, many Palestinians had reported being held for hours at interrogation centers, undergoing humiliation and maltreatment. Some prisoners said that they were violently beaten during their detention. (T/P010/R03)
Mi'raj Islamic News Agency (MINA)