Israeli Forces and Settler Carry Out 492 Attacks in West Bank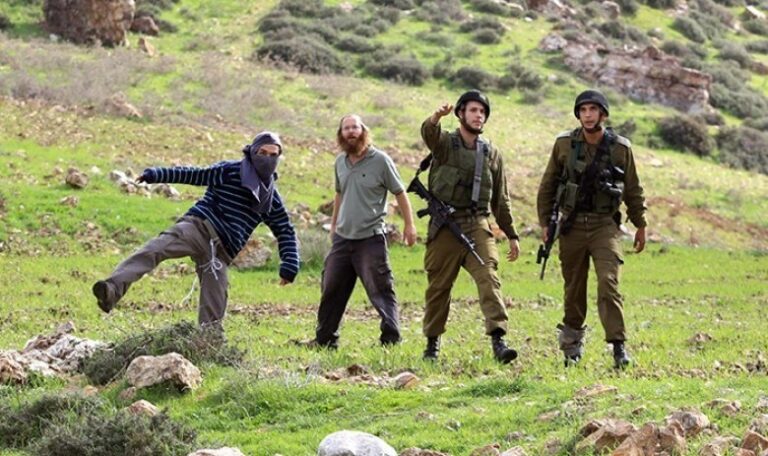 Ramallah, MINA – During the month of May, Israeli occupation authorities and settlers carried out 492 attacks in the occupied West Bank.
The Commission Against Walls and Settlements on Thursday stated in its monthly report entitled "Violations of Acts of Occupation and Colonial Expansion" for May, containing attacks that ranged directly against residents, including destruction, clearing of land, uprooting of trees, confiscation property, and physical injury.
There are indications that the attacks were concentrated in Nablus Governorate with 132 attacks, followed by Jenin Governorate with 69 attacks, then Tulkarm Governorate with 43 attacks.
In the report they show settler attacks in May totaling 73 attacks, including launching organized and treacherous attacks on Ya`bad, Burqa, and Silwan, then the village of Jalud, targeting residents' vehicles at the entrance of Yasuf, including attacks concentrated this month in the governorate Nablus with 34 strikes.
Moayad Shaaban, head of the Nablus authority stated that the occupation authorities issued 72 notices to demolish and stop construction and evacuate Palestinian facilities in May, ranging from notices of demolition or halting of construction under the pretext of non-licence, and evictions under the pretext of training. Most of them are concentrated in the governorates of Salfit with 42 notifications, and Hebron and Ramallah with 21 notifications each.
He explained, during May a total of 45 demolition of houses, commercial buildings and sources of livelihood, which resulted in the collapse of a total of 54 buildings and sources of livelihood, including two cases of destruction in Bethlehem.
He explained that 2,961 trees were felled and uprooted, including 1,929 olive trees, 1,032 grape, almond, citrus fruit and palm trees. Most of these operations were concentrated in the Hebron Governorate, with 1,530 trees downed, followed by 855 in Nablus.
Shaaban added that the occupation authorities issued three confiscation orders stipulating the confiscation of a total of 152 dunums of citizens' land in Qalqilya, Nablus, Jenin and Ramallah governorates under the name "Confiscations," and another order targeting 14.5 dunums in support of declaring them as "state lands." in Qalqilya and Nablus.
He stated that the Israeli occupation authorities have kept, for further approval, 6 settlement master plans in the West Bank, which target a total of 882 dunums of private land, through efforts to expand settlements on them.
And he indicated that the plan aims to build a total of 918 new settlement units, and the new settlement in Salfit under the name "Ariel West" begins by starting to build 600 new settlement units.
Shaaban points out that the plan was approved in 1992, but launched recently. (T/RE1)
Mi'raj News Agency (MINA)