Israel Takes Over Women's Boat to Gaza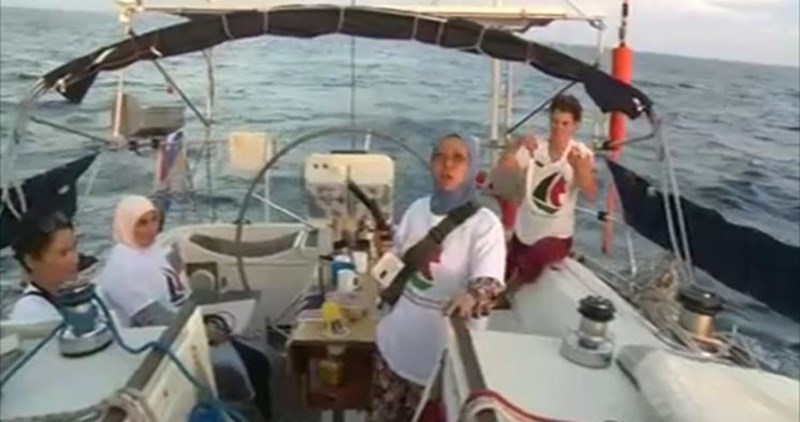 Gaza, 5 Muharram 1438/6 October 2016 (MINA) – Israeli Naval Forces took over the women's boat to Gaza while on its way to break the siege on the Gaza Strip on Wednesday.
The Women's Boat to Gaza, an initiative of the International Freedom Flotilla Coalition, which had set out from Barcelona, was scheduled to arrive at the port of Gaza on Wednesday night,  The Palestinian Information Center (PIC) reported, quoting their website.
Among the boat's 13 passengers are several parliamentarians, an Olympic athlete, a retired U.S. army colonel and a Nobel Peace Prize laureate.
According to tweets from the Women's Boat to Gaza, the boat was surrounded by the Israeli Navy and the Captain, US Army Colonel Ann Wright, was forced to turn the Zaytouna around before entering Gaza's Israeli-occupied territorial water.
Israeli authorities refused to comment on the incident or to reveal the whereabouts of the ship and its passengers.
Head of the European campaign to lift the siege on the Gaza Strip, Mazen Kahil called on the European governments to immediately intervene and to stop the "Israeli piracy" off Gaza shores.
The Palestinian MP Jamal al-Khudari, for his part, condemned the Israeli attack on Zaytouna solidarity ship.
The flotilla is the fourth of its kind since 2010, when the first Freedom Flotilla was brutally attacked by Israeli naval forces, who killed ten Turkish activists aboard the Mavi Marmara ship.
The Gaza Strip has been suffering under an Israeli military blockade since 2007, after Hamas Movement democratically won the 2006 Parliamentary election.
Residents of Gaza suffer from high unemployment and poverty rates, as well as the consequences of three devastating Israeli wars since 2008, most recently in the summer of 2014.(T/P008/R07)
Mi'raj Islamic News Agency (MINA)