Israel Plans Death Penalty for Palestinian Militants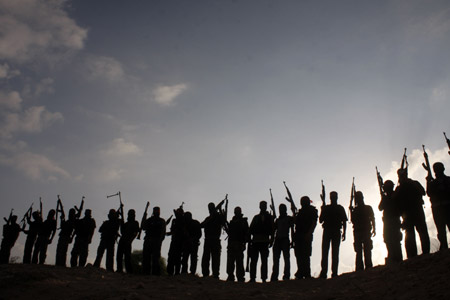 Tel Aviv, 14 Sya'ban 1437/22 May 2016 (MINA) – Israel is poised to introduce the death penalty for Palestinian militants after Benjamin Netanyahu invited an ultranationalist party to join his coalition government.
The right-winger Avigdor Lieberman made capital punishment a key demand in negotiations this week for his party to shore up Mr Netanyahu's coalition, with Mr Lieberman handed the defence portfolio. Sources from Mr Lieberman's Yisrael Beteinu party and the ruling Likud said that the prime minister had agreed.
It would be a major policy shift for Israel, which has only ever executed one person: the Nazi leader Adolf Eichmann, who was hanged in 1962 for genocide. Mr Lieberman hopes to apply the death penalty, via a military order, to Palestinian militants from in the occupied West Bank. Israeli citizens would not be affected, Mi'raj Islamic News Agency (MINA) reported, quoting The Times.
The proposal has drawn fierce opposition from the centre-left. "There's nothing like it in the world," Yehuda Weinstein, who stepped down as attorney-general in January, said. "There are no countries that added the death penalty to the book of law, only ones that took it off."
Israel does not have the death penalty for murder. It is technically on the books only for genocide and crimes against humanity.
Racism in Israel's public discourse.
Legislation to make executions easier is typically voted down by a wide majority in the Israeli parliament, the Knesset. Mr Lieberman's party introduced one such bill last year — it was rejected on its first reading by 94 votes to six. However, by using military orders to apply the death penalty, Mr Lieberman could bypass the Knesset.
Military prosecutors already have the authority to request capital punishment in certain cases. They have not done so in decades, however, partly because a death sentence has to be approved unanimously by a panel of three judges. Mr Lieberman wants to lower the requirement to a simple majority.
Mr Netanyahu has been trying for months to broaden his coalition, which holds a one-seat majority in the Knesset. He offered Mr Lieberman the defence job on Wednesday, setting off days of speculation about the fate of his defence minister, Moshe Ya'alon, a well-respected former army chief. It was a humiliating week for Mr Ya'alon. Tal Schneider, a political analyst, called him a "sacrificial bull … led to the altar".
He ended the uncertainty yesterday, tweeting his resignation. In a caustic midday press conference, Mr Ya'alon warned that "extremist and dangerous elements" were taking over the Likud party and the government. "I fought with all my strength against manifestations of extremism, violence and racism in Israeli society, which are threatening its sturdiness and also seeping into the army," he said.
The prime minister has clashed recently with Mr Ya'alon about military ethics and the army's role in Israeli society. This month General Yair Golan, the army's deputy chief of staff, drew a parallel between modern-day Israel and Nazi Germany. "It's scary to see horrifying developments that took place in Europe begin to unfold here," he said, criticising the racism in Israel's public discourse.
He was roundly condemned by most Israeli ministers. Mr Ya'alon defended his remarks, though, and later encouraged other Israeli officers to speak their minds.
Yohanan Plesner, the president of the Israel Democracy Institute, a nonpartisan think tank, said: "[The] dismissal sends an especially negative message to all those who cherish democratic values."
Mr Netanyahu denied that ideological differences played a role in his cabinet shuffle. But his comments on the defence minister's resignation were nonetheless a clear rebuke. "The attempt to bring the army and its commanders into political debate is unacceptable," he said in a statement yesterday (Friday). "It's dangerous for democracy."
Until Wednesday Mr Netanyahu had been in talks with Isaac Herzog, the centre-left opposition leader, about forming a unity government. The negotiations were brokered by Tony Blair, who flew to Israel and shuttled between the two men.
Then came the surprise about-face, a deep embarrassment for Mr Herzog, who is already facing several leadership challenges within his Labour Party.
The next candidate on Likud's list is Yehuda Glick, a right-wing activist who wants to build a third Jewish temple in Jerusalem. (T/R07/R01/R04)
Mi'raj Islamic News Agency (MINA)