FORMER MOSSAD CHIEF SAYS HAMAS WILL NOT SURRENDER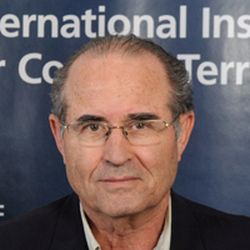 Tel Aviv, 29 Syawwal 1435/25 August 2014 (MINA) – Israel's former Mossad chief, Shabtai Shavit, has said the Israeli occupation regime military operation in Gaza cannot achieve its objectives against Hamas and that Israel must work to achieve a long-term truce with the movement.
During an interview with Israel's Channel 10, Shavit said that it was difficult to determine the fate of the current military operation and its ability to achieve long-term peace, pointing out that failure to identify the operation's goals which includes defeating Hamas or eliminating it create doubts about its feasibility, Middle East Monitor (MEMO) quoted by Mi'raj Islamic News Agency (MINA) as reporting
He said: "Those who believe that assassinating Hamas leaders will force the movement to surrender are mistaken", and added: "Hamas will not surrender and will not raise the white flag".
Shavit pointed out that "a main feature of this war is being a war of minds… The victorious in this game is the most intelligent".
He expressed his belief that "there was a political decision not to prosecute the leaders of Hamas or target them for assassination and that there were priorities during the war; therefore the assassinations were delayed for later".
He pointed out that during his tenure as Chief of the Mossad between 1989 and 1996 he focused on the assassination operations since the beginning of any operation.
He said: "One of the most important conditions for the success of any operation is to cause harm to those organizations through the assassination of their leaders as I did with the Islamic Jihad when we killed its chief, Fathi Shiqaqi which paralyzed the organization's capability for two years.
When you hit the snake's head, you shake it and it will need time to come up with an alternative, and we must always kill his successor".
When asked about the assassination attempt on Al- Qassam Brigade, Mohammed Dhaif, Shavit said: "They cherish death and we cherish life, this is one of the characteristics of the conflict between the Palestinians and Israel occupation regime". (T/P002/P3)
Mi'raj Islamic News Agency (MINA)