Israel Kill A Palestinian Youth Before Great March of Return Commemorate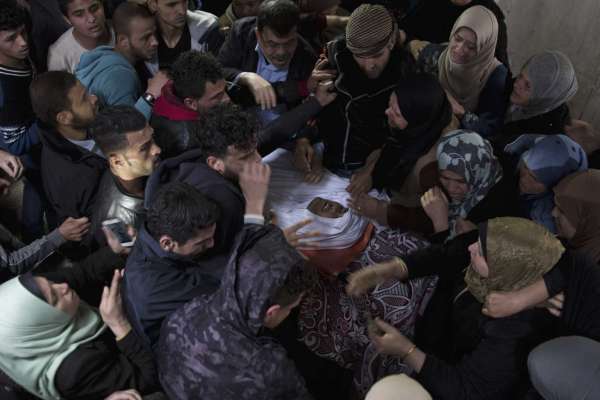 Mohammed Saad (21) was killed by Israeli army shrapnel on his head on Saturday morning, March 30 2019. (Photo: Khalil Hamra / AP)
Gaza, MINA – A Palestinian youth was killed by Israeli fire at the Gaza fence early Saturday, hours before mass protests planned to commemorate the year of Great March of Return and Palestinian Land Day.
The Health Ministry in Gaza said Mohammed Saad (20) died after his head was hit by shrapnel fired by Israeli soldiers east of Gaza City.
Protesters at the location said Saad took part in a nightly demonstration ahead of a massive demonstration scheduled for Saturday afternoon, the Press TV reported.
A big rally will be held on the first anniversary of the Great March of Return protest that held every week since March 30 last year.
Palestinians want to end Israeli occupation of their land. They also demanded the return of Palestinian refugees to their homeland which is now controlled by Israeli occupation.
Israeli soldiers and tanks were deployed near the fence separating occupied territories from the blockaded Gaza Strip. (T/Sj/R04)
Mi'raj News Agency (MINA)