Israel Bans Malaysian Diplomats Entering Palestine Through Israel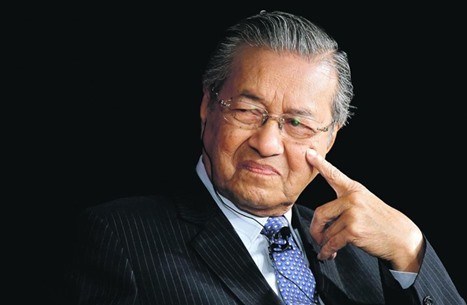 Prime Minister of Malaysia, Mahatir Muhammad (Photo: File/Special)
Jerusalem, MINA – Israeli Foreign Ministry will not allow Malaysian diplomats from entering Palestine through Israeli territory.
"Israel has banned it because Malaysian Prime Minister Mahathir Mohamad is considered to always make anti-Semitic statements and refuse the entry of Israeli athletes into his country, which led to Israel taking this unusual position," a political correspondent for the Yedioth Ahronoth newspaper, Itamar Eichner said on Wednesday.
Previously, Malaysia banned the entry of Israeli sports teams to participate in the world swimming championship in Malaysia, which led to the cancellation of the world championship in Malaysia and was moved to the British capital of London.
Mahathir also is known as a strong critic of Israel and described the Jews in one of his speeches with a big nose.
"He expressed great doubt about the number of Jews killed in the Holocaust,"  Eichner said.
With Mahathir's various attitudes Israel described him as anti-Semitic.
He said, if Mahathir continued the policies, his diplomats will not be able to enter Israel, although 40,000 Malaysian and Indonesian tourists visit Israel every year, they will continue to arrive, but Malaysian diplomats are prohibited from entering Israel. (T/Sj/P2)
Mi'raj News Agency (MINA)