Islamic World Expo at Tabligh Akbar 1440H Officially Opened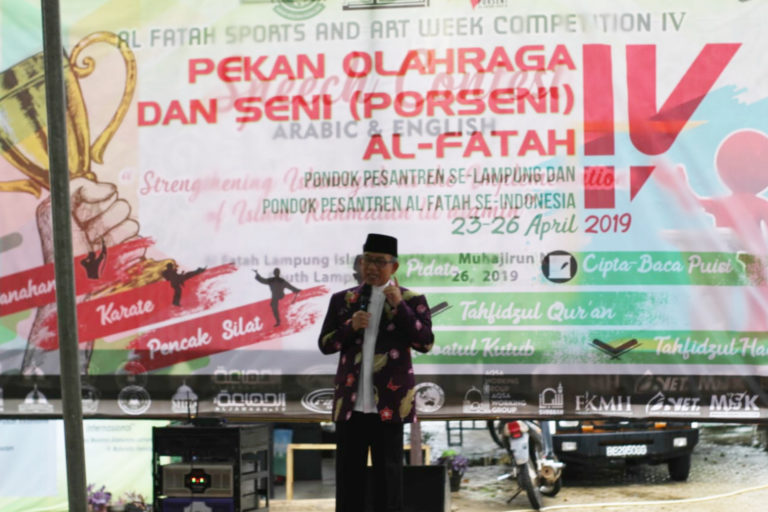 Muhajirun, South Lampung, MINA – Islamic World Expo which is a series of events at Tabligh Akbar 1440H, Jama'ah Muslimin (Hizbullah) officially opened by Imaamul Muslim Yakhsyallah Mansur. The event located in front of An-Nubuwwah Mosque, Al-Fatah Islamic Boarding School Complex, Muhajirun, Negararatu, Natar, South Lampung Province.
The program was opened by reciting Surah Al-Fatihah which was then followed by Takbeer three times.
The Islamic World Expo runs for five days, starting from Wednesday to Sunday.
Meanwhile, Wahyu Adi, the coordinator committee said that this year's Expo is different from the previous year.
Some of the agendas at the Expo are drama performances, poetry, nasyid, Karate martial arts attractions, Tapak Suci silat attractions, and watching movie about Al-Aqsa.
There are at least 10 institutions that follow the Islamic world expo at Tabligh Akbar 1440 H. Like, MINA News Agency, Islamic College (STAI Al-Fatah), Quran School Abdullah bin Mas'ud (SQABM), Ukhuwah Al-Fatah Rescue (UAR), Aqsa Working Group (AWG) and others. (L/Sj/P2)
Mi'raj News Agency (MINA)