Indonesian Hospital In Gaza Serves Thousands People In A Month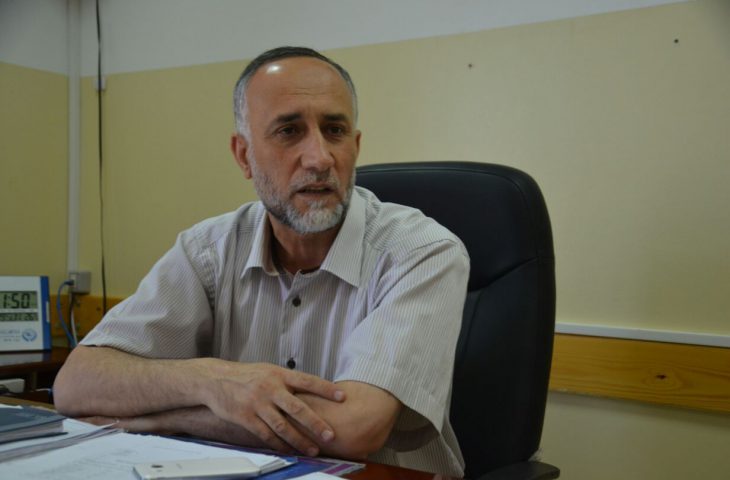 Gaza, 16 Ramadan 1437/21 June 2016 (MINA) – The head of Indonesian Hospital in Gaza Dr Syauqi Salim said that the hospital serves more than 8 thousands patients in a month.
He explained that in one day, the emergency unit services handle as much as 250 to 300 patients. The hospital Indonesia also provide service for patients through the clinic outside, where it could served at least 100 people in a day.
"The outside clinic offers a variety of services, such as medicine assistances, ENT, heart, nerves, kidneys, in addition to general and bones surgery services," he told Mi'raj Islamic News Agency (MINA) in Gaza, on Saturday (19/6) afternoon.
During holy month of Ramadan, the Hospital operates as usual. "In its operation services, both scheduled and non-scheduled as well as ICU services also continue to serve patients even in this Ramadan," he stated.
Salim expected Indonesian support in completing the need of the hospital services so that it could served Palestinian people better.
"We hope this assistance to be continued, in particular the expansion of operations and assistance services room as well as additional furniture, such as benches for patients and their families in the waiting hall at hospital," he added.
Built on a hilltop outside Jabaliya, Gaza's largest refugee camp, the hospital serves 300,000 people who live in the far north of the territory, an area hard hit in the conflict with Israel in 2014, Reuters reported.
Zionist forces' heavy aerial bombardment of the densely populated Gaza Strip killed 2,100 people, mostly civilians, according to Palestinian officials, and caused widespread destruction, IINA reports.
Funded by Indonesian poor people for Gaza, the $9 million facility has 110 beds, compared to the 62 beds of the old local hospital, and will make a big difference to the local population, said Muaeen Al-Masri, its head of media and public relations.
Gaza, home to nearly 2 million people, has around 30 hospitals and major clinics, providing an average of 1.3 beds for every 1,000 people, according to the World Bank.
By comparison, Israel has an average of 3.3 beds per 1,000 and the European Union 5.4 per 1,000.
Ashraf Al-Qidra, spokesman for the Palestinian Health Ministry, said there was a shortage of doctors in Gaza, especially trained physicians and surgeons.
Seriously ill patients must travel to Israel, Egypt and beyond if they need specialist medical treatment, he said.
Because Israel only admits death-threatened patients and Egypt keeps its border crossing with Gaza largely closed, hundreds of lives are at risk, said Qidra.
The largest hospital in the territory is As Shifa, in the center of Gaza City, with 750 beds.(L/R04/R03)
Mi'raj Islamic News Agency (MINA)