INDONESIAN GIRL WINS FAO INTERNATIONAL POSTER COMPETITION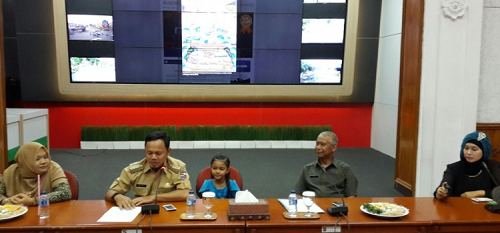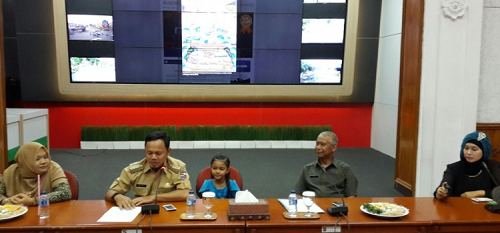 Jakarta, 29 Muharram 1437/11 November 2015 (MINA) – An eight year-old Indonesian girl, Gifti Bunga Adianti, has won the first at the UN Food and Agriculture Organization (FAO) International Poster Competition commemorating the 2015 World Food Day.
Adianti received her first prize medal during the 70th UN Day with the FAOs representative in Indonesia Mark Smulders handing over the honour here on Tuesday. Antarenews reported.
"I drew a farmer with his fat cow," said the girl who attends an elementary school in Bogor, West Java.
Adiantis poster visualized a farmer "before and after" he received access to social security.
Adianti drew a bank, a government building and a hospital, representing key agents in the social security delivery chain, and depicted the farmer with a big smile on his face and his fat cattle in front of a building.
"The fat cow in the poster shows that Mr Farmer could live a happy, prosperous life now (because he has access to social security)," she explained.
Adianti participated in the competition with her schoolmates. Her work was chosen as the winning poster among 2,500 such posters sent in by children in the age bracket of 5-8 years all over the world.
The Indonesian Foreign Affairs Minister, Retno Marsudi, who was among those attending the UN Day event, expressed her pride in Adiantis win and appreciated that she had drawn such a meaningful poster.
"I am very proud of her because her poster is not just very colorful but also the message it depicts is very meaningful, and it helped visualize that any hard situation could be solved through a good partnership," she noted.
Besides receiving a medal, Adiantis poster would be also be exhibited at the World Expo in Milan, Italy, as part of the 2015 Worlds Food Day commemoration events.
The FAO representative in Indonesia, Mark Smulders, said the international poster competition was organized in order to promote the importance of rural poverty eradication and food self-sufficiency for the people. (T/P008/R03)
Mi'raj Islamic News Agency (MINA)