INDONESIA WILL SOON UNVEIL CONSULATE IN RAMALLAH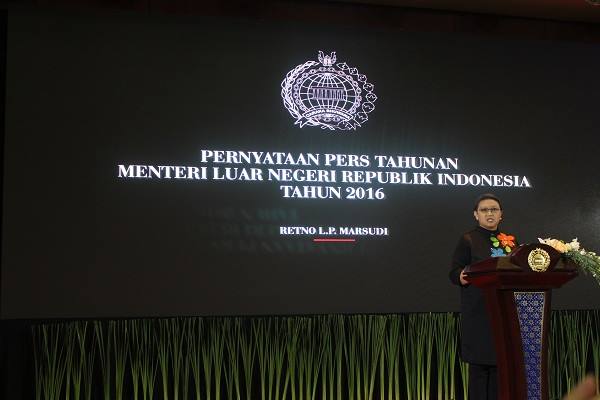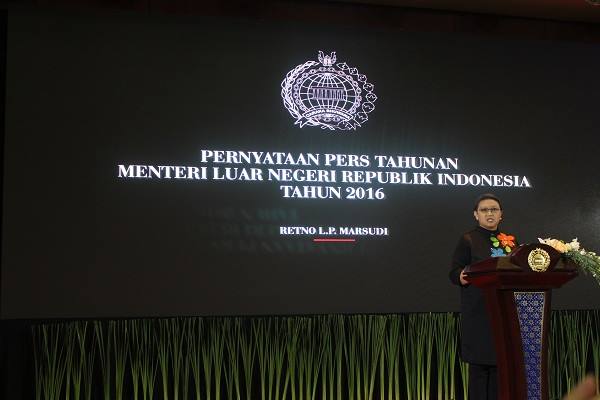 Jakarta, 27 Rabi'ul Awwal 1437/7 January 2016 (MINA) – The Indonesian government said it would soon open a honorary consulate in the West Bank city of Ramallah in move to show the country's seriousness in supporting the Palestinian cause for the Establishment of a Palestinian state.
.
"The Honorary Consulate has been established and will be unveiled in early 2016," Minister of Foreign Affairs Retno Marsudi said in a statement here on Thursday.
In late December 2015, the candidate for the honorary consul has been decided by the government but not yet published. Today, the foreign ministry announced the honorary consul is a woman from Ramallah, Maha Abu Susheh.
After the press statement, Foreign Ministry spokesman Armanatha Nasir told Mi'raj Islamic News Agency (MINA), the government has not set a definite date for the inauguration of the consulate, despite the appointment of the honorary consul earlier this year.
"We are still doing the process, because permits to get there was not easy," said the man popularly known as Tata.
In her report, Retno said Indonesia confirms in its support for an independent Palestine, adding that international support for the Palestine had also intensified. "The issue in which Indonesia would never retreat in its support is the Palestinian cause," she said
Indonesia also previously supported Palestinian membership in UNESCO. In addition, Indonesia's support to the Palestine could be seen from the implementation of the conference on the problems of Jerusalem (al-Quds) which took place on 14-16 December 2015 in Jakarta.
Indonesia continued to carry out capacity building programs by providing assistance amounting to US$ 100 million and actively participated in the 3rd Conference on Cooperation among East Asian Countries for Palestinian Development (CEAPAD).
The opening of the consulate is expected to increase the quality of diplomatic relationship between Indonesia and Palestine. (L/P008/R04/R05/R07)
Mi'raj Islamic News Agency (MINA)