Indonesia on the forefront in Supporting Palestinian Independence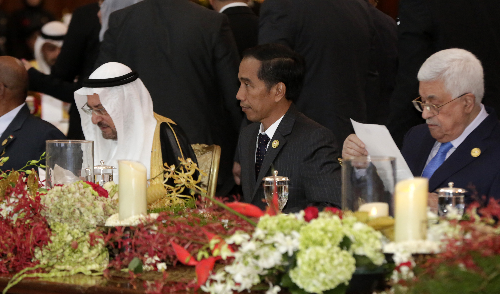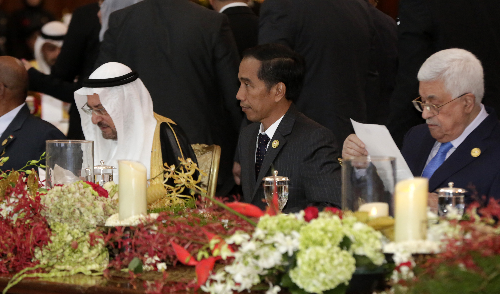 Jakarta, 27 Jumadil Awwal 1437/7 March 2016 (MINA) – The President of the Republic of Indonesia Joko Widodo stated Indonesian always on the forefront in supporting Palestinian struggle to get their rights and independence
Jokowi, in the opening ceremony of Extraordinary Organization of Islamic Cooperation (OIC) Summit on Palestine and Al-Quds Al-Sharif in Jakarta on March 7, 2016, also quoted the statement of the first Indonesian President Soekarno," As long as the Palestinians do not get their independence yet, Indonesian people along with other nations are standing against the Israeli occupation".
"Indonesia is consistent with that promise. Today, Indonesia stands together with the OIC countries to continue the struggle," said the President.
"We and the world are concerned with the deterioration of the situation in Palestine now.
Many unilateral and illegal policy, as well as the collective punishment from Israel make Palestinians increasingly suffer. Muslims access to Al-Aqsa Mosque in Jerusalem also restricted.
Palestinians now powerless. The humanitarian situation in the occupied territories is getting worse," he explained.
Meanwhile, the summit is motivated by the Indonesian government deep concern on the developing situation in Palestine and Al-Quds Al-Sharif which continues to be worsen. The escalation of the violence against Palestinians and the limitation of the worship access by Israel in Al-Quds Al-Sharif have yet to cease.
The Extraordinary OIC Summit is aimed to strengthen OIC's support on the settlement of Palestine and Al-Quds Al-Sharif as the priority issues of the Islamic world. The Summit is also expected to seek a breakthrough strategy to reactivate the peace process in the Middle East that has been delayed and protracted.
Al-Quds Al-Sharif is one of the issues that have become the major concerns of OIC. Al-Quds Committee of OIC which was founded in 1975 is mandated to implement all resolutions regarding the Arab-Israeli conflict, especially in relation to the Al-Quds. The Al-Quds Committee is chaired by the King of Morocco and is composed of 16 member states, including Indonesia. (L/R03/R04)
Mi'raj Islamic News Agency (MINA)