INDONESIA TO BOOST 15,000 RURAL ELECTRIC PROGRAM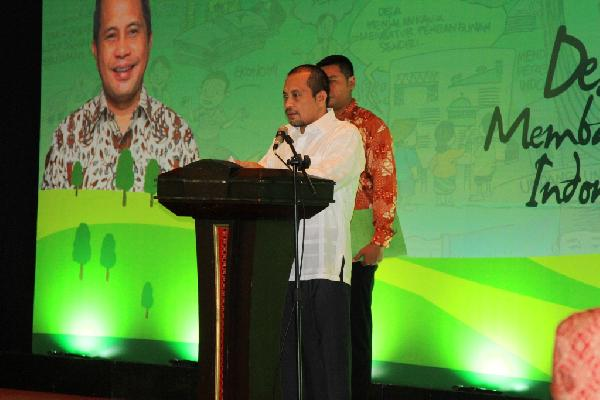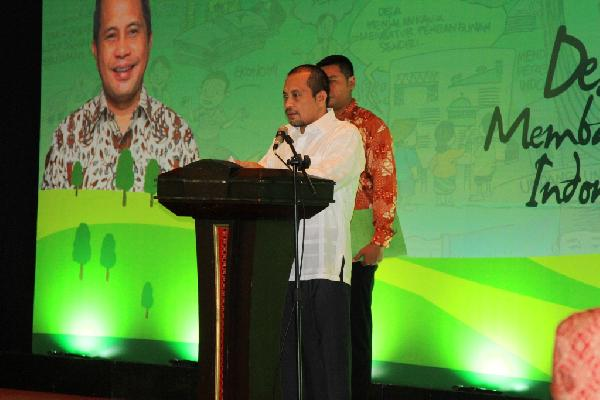 Jakarta, 19 Ramadan 1436/6 July 2015 (MINA) – Indonesian Ministry of underdeveloped villages and Transmigration (Kemendes PDTT) is going to boost rural electricity program considering there are about 15,000 villages in Indonesia that has not got electricity yet.
Minister Marwan Jaffar assessed the electricity supply remains a critical issue for the people in poor villages. "Many sources of electricity on a large and small scale that could be developed in villages. Both hydroelectric power plant (HEPP) solar power (SPP), and renewable energy such as geothermal, wind, biomass, and so on," said Marwan, in Jakarta, Monday (6/7).
The remark was made by the Minister to respond to the President Joko Widodo 's statement during the inauguration of Geothermal Power Plant (PLTP) Kamojang V Garut and ground breaking PLTP Ulubelu and Lampung. Infopublik quoted by Mi'raj Islamic News Agency (MINA) as reporting.
President Joko Widodo stated the garbage and animal manure could be as a potential energy, because it is a friendly environmentally alternative fuels. Moreover, the burning of rubbish which content CO2 is very small. Gas swamp hidden behind the peat is also a potential energy freely developed.
According to Marwan, renewable energy as an alternative fuel are found in rural communities. "It is a right time, people get training to turn waste things into electricity. If the electricity supply run well, it can be used to be a source of local economy, "he said.
Marwan explained, electricity is one of the important indicators to measure the progress of a district or village. Among 74, 094 villages in Indonesia, there are 39, 086 are underdeveloped villages or about 52.78 percent of the total villages. From the total villages, there are about 15,000 villages in Indonesia that has not got electricity yet. It's a chore for us because electricity is a necessity in today's society.
Marwan said that Indonesia has a very large electrical potential, particularly in the form of geothermal power plants (geothermal). "If the potential geotrehral it can be used, then all villages in Indonesia will be bright," said Marwan. .(T/P008/R03)
Mi'raj Islamic News Agency (MINA)