HAMAS FIGHTERS BREAK THROUGH BORDER AND KILL FOUR ISRAELI SOLDIERS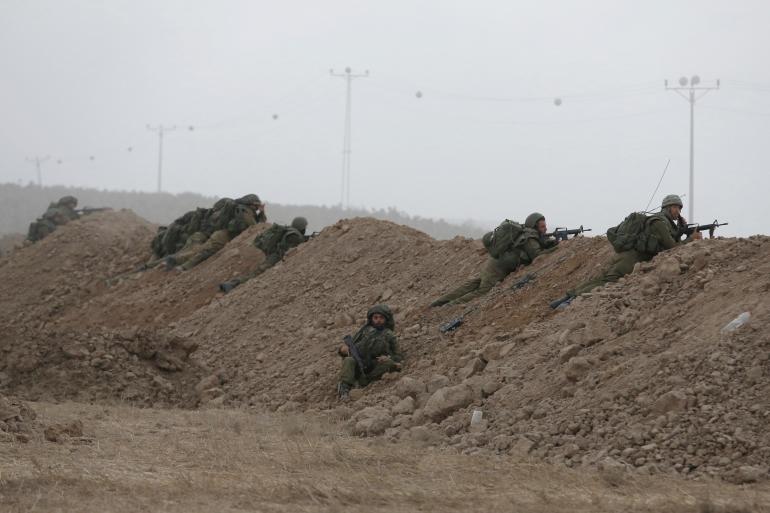 Al Quds, 2 Shawwal 1435/29 July 2014 (MINA) – Palestinian Hamas fighters broke through the northern border of Gaza Monday night, clashing with the Israel occupation Defense Forces (IDF) near the Nahal Oz community, setting off what seemed to be a new phase in the conflict.
IDF Spokesman Peter Lerner tweeted Monday night that the Hamas fighters made their way out of Gaza into Israel through a tunnel and that the clashes killed four Israeli soldiers, bringing the total of Israeli soldiers killed in the current operation in Gaza to 48. Since the conflict began last month, 1,050 Palestinians have been killed.
The fighting came just hours after a blast struck a Gaza park and left 10 people dead. Hamas and the IDF both denied responsibility. IB Times quoted by Mi'raj Islamic News Agency (MINA) as reporting.
Following the clashes Monday evening, Israeli Occupation Prime Minister Benjamin Netanyahu made a public address, saying that the IDF faced a prolonged campaign against Hamas in Gaza. According to reports from several journalists on the ground in Gaza, the IDF warned residents to evacuate various areas before Tuesday morning.
According to the Associated Press, the Israeli Occupation military called residents of Gaza, leaving voicemails that said: "What is coming will be worse."
The IDF said in tweets that text messages were sent to Beit Hanoun, Beit Lahia and Jabalia residents, warning them to evacuate to central Gaza City.
The Erez border crossing was closed to reporters Monday but Israeli officials said it would open again Tuesday morning.(T/P04/E01)
Mi'raj Islamic News Agency (MINA)