GOVT SEEKS TO BOOST, PROMOTE ECOTOURISM POTENTIAL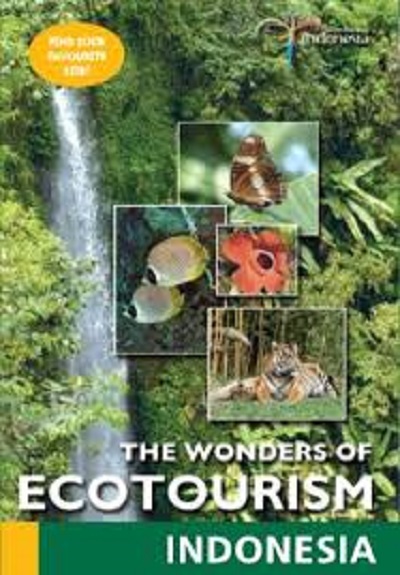 Jakarta, 24  Dzulqa'dah 1435/19 September 2014 (MINA) – Amid the growing popularity of ecotourism in the country, the government is planning to develop and promote green tourism destinations, which remain largely untapped, to attract more vacationers.
According to Tourism and Creative Economy Minister Mari Elka Pangestu, currently there are only a very limited number of destinations across the country offering ecotourism accommodation.
Among the most popular ecotourism destinations are Tanjung Ringgit and Teluk Mekaki in Lombok and Menjangan island in Bali, The  Jakartapost quoted by Mi'raj Islamic News Agency (MINA) as reporting.
"Indonesia basically has a lot to offer in terms of ecotourism destinations. All of the conservation areas have the potential to be developed as ecotourism destinations," Mari told reporters on the sidelines of a seminar on ecotourism at her office on Wednesday.
"First we have to reach a common understanding regarding the definition of ecotourism itself, because it's associated with the availability of water treatment systems, the use of energy and waste processing systems," she said.
Mari added that to boost the number of ecotourism destinations across the country, the government was not only planning to set a standard on ecotourism facilities, but also formulating fiscal incentives for tourism businesses willing to adopt the green tourism concept.
"Investing in sustainable tourism requires a higher cost, however, over a certain period of time, it is much more efficient and profitable, since more travelers, particularly foreign tourists, are looking for green tourism destinations," she said.
Separately, Indonesian Nature-based Tourism Association (APAI) chairman David Makes said the number of tourists visiting nature-based destinations in Indonesia had increased two-fold from 2010 to 2013.
"We used to see higher numbers of foreign travelers visiting the ecotourism destinations. Now domestic tourists are slowly outpacing foreign tourists," David told The Jakarta Post on the sidelines of the seminar.
"Visiting national parks is becoming more popular among the younger generation, who used to spend their spare time in malls," he said.
The association, however, has no definite data on the number of eco-tourists in the past few years.
"Looking at this trend, we hope that the government reacts immediately to facilitate these young people to become employed in tourism, providing them with training and knowledge, to further develop ecotourism in the country," David said.
The Tourism and Creative Economy Ministry said 5,328,732 foreign tourists had entered Indonesia throughout the January-July period this year, a 9.37 percent increase from the 4,872,262 tourists in the same period in 2013.
Mari said she was optimistic about outpacing this year's target of around 9.3 million foreign visitors.
She also said that the sector's contribution to the economy outpaced even the national gross domestic product (GDP) growth. Tourism's contribution until midyear grew by 6.68 percent, compared to national GDP growth of 5.17 percent.(T/P009/R03)
Mi'raj Islamic News Agency (MINA)