General Secretary Of IMC Calls Global Solidarity For Peace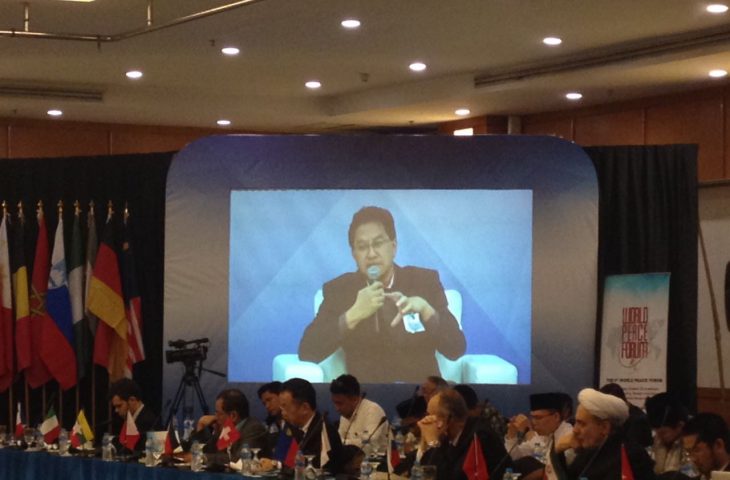 Jakarta, 2 Safar 1438/2 November 2016 (MINA) – The General Secretary of Indonesia Mosque Council (IMC) Imam Addaraqutni said, there must be such a global solidarity and networking in support of the global disarmament for peace.
"Every party needs to open for some global green revolution such as (in principle) development that economically benefit to prosperity and common justice," he said at the 6th World Peace Forum (WPF) in Jakarta, Wednesday (2/11).
He added that, the world now needs is peace and justice not war nor show of military force.
"Peace diplomacy must be promoted more than dictation and the request by the more powerful side upon the lesser," he explained.
Addaraqutni said, our common responsibility as to take part in materializing such a global justice for all from now on or never.
Muhammadiyah, Cheng-Ho Multicultural Education Trust of Malaysia and the Centre for Dialogue and Cooperation among Civilisations (CDCC) held the 6th World Peace Forum from 1 to 4 November 2016 in Jakarta, Indonesia.
WPF has been conducted bianually since 2006 with approximately 200 participants from around the world. Religious leaders, policy makers, intelectuals and activists from various backgrounds and nationalities enaged in productive dialogues following their commitment to create a safer and more peaceful world for all mankind.(L/P008/R04)
Mi'raj Islamic News Agency (MINA)